Bailey Glasser has a long tradition of meeting individual client needs, which includes finding the right resolution to each dispute. We understand that going to court may not be the best course.
Overview
Clients ask for our help at every stage of their most important and thorny disputes and together we employ the best methods to meet the client's goals and bring the case to a successful resolution.
Our lawyers provide everything from counseling and negotiation to representation at mediations and arbitrations. We know disputes evolve through the natural course of doing business and occur no matter how hard a company may try to avoid them.
Experience
Experience
Represented several hospitals in financial fraud matters involving their issuance of auction rate securities; each of the FINRA arbitration matters resulted in settlement agreements
Represented clients who found themselves in state court being sued for control of an oil and gas company; the firm fought to have the case transferred to an arbitration in Florida resulting in arbitrator's denial of relief for plaintiff and award in favor of our client in excess of $300,000 including attorney's fees

Represented a client facing claims of $50 million; arbitrators reduced the client's claims to just $1 million, a huge success for this client, and the plaintiff's appeal was dismissed

Represented a telecommunications contractor before a AAA construction arbitration panel in a dispute related to the installation of Google Fiber in the Southeast United States; following a two-week arbitration, the panel found in favor of the client and awarded more than $10 million
A Deeper
Look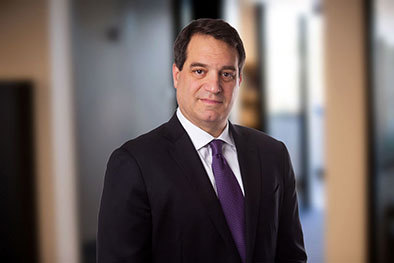 Brian Glasser served as lead trial counsel in Paint Creek Coal Co. v. Panther Coal Co., Inc. The plaintiff's appeal was dismissed.