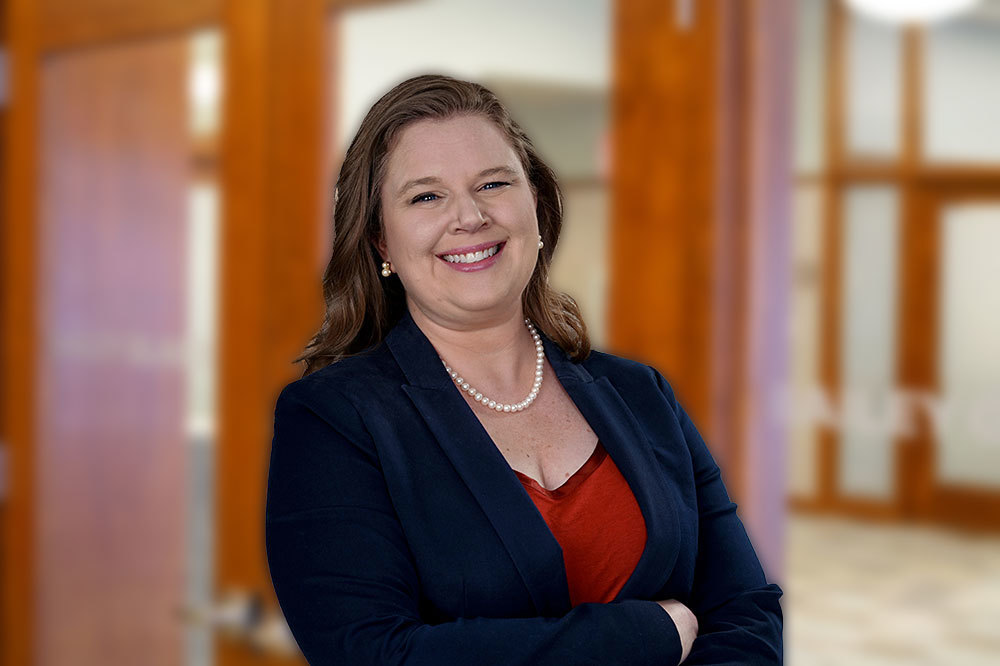 Partner
Katherine
E.
Charonko
Overview
Kate Charonko is a thought leader and pioneer in the field of Electronically Stored Information (ESI) and is Bailey Glasser's ESI group's Practice Group Leader. Kate is a Certified e-Discovery Specialist (CEDS), which is a globally-recognized credential that assures clients and co-counsel that our approaches are efficient, cost-effective, and reduces risk in all phases of e-Discovery.
The strategic use of ESI – and the timing related to when ESI strategies are deployed in pending or threatened litigation – can greatly impact the flow and cost of legal proceedings.
In her role as ESI Practice Group Leader, Kate designs ESI strategies that provide structured and conceptual analytic functionality for numerous aspects of e-Discovery, including document review strategy, use of technology and technology assisted review (TAR), collection and preservation strategy, ESI protocols, and training and implementation of e-Discovery practices.
Kate also provides consulting services for all Bailey Glasser e-Discovery case managers and attorney case teams to drive analytics adoption at the firm, resulting in significant time and cost savings to clients.
In addition to her e-Discovery practice, Kate serves as part of Bailey Glasser's multidistrict litigation (MDL) teams focusing on automotive and medical device product liability actions across the country. She was appointed to serve as liaison director of e-Discovery and ESI on several MDL leadership committees and creates case-specific document review workflows.
Kate frequently speaks on various e-Discovery topics, including ESI, TAR, and legal ethics. In 2019, she was invited to share her "lessons learned" about her path to becoming a lawyer in Nora Riva Bergman's book, "50 Lessons for Women Lawyers From Women Lawyers."
Awards & Accolades
National Trial Lawyers Top 100, "Top 40 Under 40" (2023)
Best Lawyers - Ones to Watch, Technology Law (2021)
Best Lawyers, Women in the Law (2021)
Government Service / Previous Employment
Extern, Hon. Irene M. Keeley, U.S. District Court for the Northern District of West Virginia (2011)
Practice Areas
Education
J.D., West Virginia University College of Law, 2011, Order of the Barrister, Winner 2011 Marilyn E. Lugar Trial Competition
B.F.A., West Virginia University, 2007, summa cum laude, Outstanding Senior Award
Admissions
West Virginia
District of Columbia
U.S. District Court, Northern District of West Virginia
U.S. District Court, Southern District of West Virginia
U.S. District Court, Northern District of Illinois
Experience
Case Studies
Representative Matters
Appointed to serve on the leadership team for the Discovery & ESI Subcommittee in a multidistrict class-action litigation in the defective 3M combat arms earplugs case
Serving as liaison director of e-Discovery to several MDL leadership committees in various cases focusing on medical device product liability claims surrounding manufactured hernia mesh products, including working with the plaintiffs' executive committee in Atrium Medical Corp. C-Qur Mesh Products Liability Litigation (MDL No. 2753)
Kate was appointed by the Plaintiffs' Steering Committee to be the Liaison Director for e-Discovery for In re Davol/C.R. Bard Hernia Mesh; this litigation is coordinated in Rhode Island state court and targets Bard's Composix® Kugel® mesh patches, and raise safety concerns about the company's other hernia repair products, including Composix, Composix E/X, Ventrio, Ventrio ST, Ventralex, Ventralex ST, 3D Max, Perfix Plug, Marlex, and Bard Mesh
Serves as a member of the bellwether trial team for the Atrium Medical Corp. C-Qur Mesh Products and In re Davol/C.R. Bard Hernia Mesh
Participating as a member of Bailey Glasser's plaintiff steering committee team on the Volkswagen Diesel Emissions MDL in the Northern District of California, the largest automotive class action in history, with settlements predicted to exceed $10 billion
Serving as part of the team working with the plaintiffs' lead counsel committee for the economic loss cases in the Toyota sudden acceleration MDL in the Middle District of California, which settled for $1.6 billion and handled more than a dozen related death and serious injury cases
News & Insights
News & Insights
Selected Publications and Presentations:
"Guide to Ensuring Smart Phone Evidence in Court." The seminar is offered in partnership with Thomson Reuters (WestLegalEd), Global Cyber Institute, and Lexeprint. (2022)
"Why Use a Discovery Referee or Special Master in ADR." The seminar is offered in partnership with Thomson Reuters (WestLegalEd), Global Cyber Institute, and Lexeprint. (2022)
"Revisiting Proportionality Under Rule 26(b)(1)," Bloomberg Law, November 17, 2021
Contributor, "50 Lessons for Women Lawyers From Women Lawyers," by Nora Riva Bergman
HarrisMartin's 3M Combat Earplugs Litigation Conference: Military Discovery, Science and Other MDL 2885 Hurdles, "ESI and Government Documents – An Opportunity for TAR," May 2019
WVU College of Law CLE Seminar, "Understanding How the 2015 Revisions to the Discovery Rules are Changing Early e-Discovery Litigation," September 2017
National Business Institute, "Mineral Rights – What You Need to Know Now; Legal Ethics in a Changing World," August 2012
Community & Professional
Community and Professional Activities
American Association of Justice
The Sedona Conference
Women In E-Discovery
Women En Mass
International Legal Technology Association