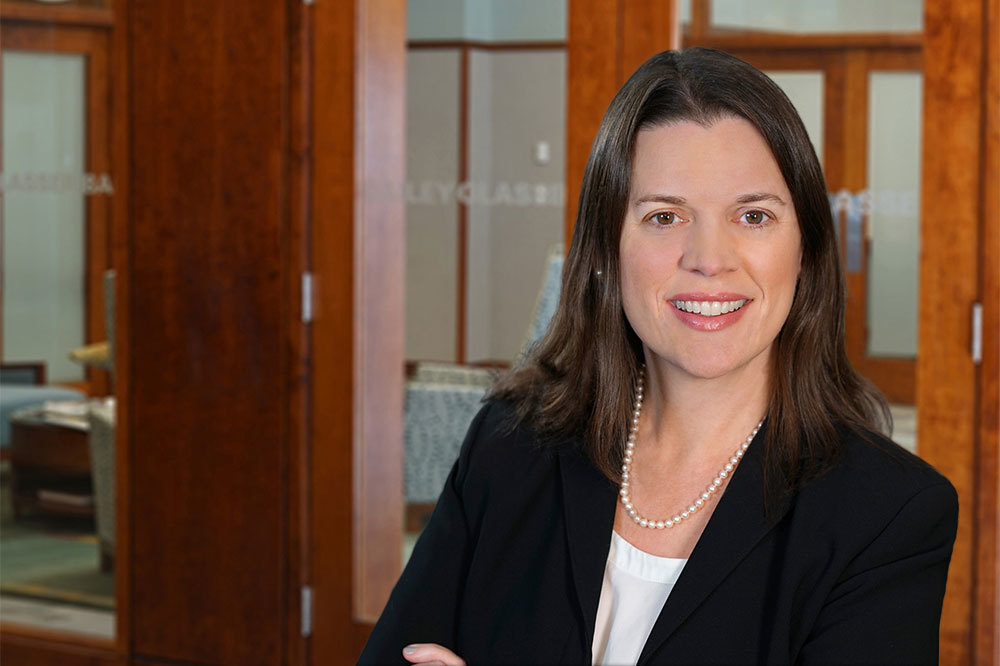 Partner
Patricia
Mulvoy
Kipnis
Overview
Trish Kipnis concentrates her practice on consumer class actions, complex litigation, and appellate advocacy. As an experienced litigator, she pursues consumer claims on behalf of state and national classes. Trish regularly handles cases stemming from a full range of deceptive, unfair, and fraudulent business practices.
Trish particularly enjoys the research, innovation, and writing components of her legal practice: from developing and alleging claims, persuading the courts and adversaries of the merits of those claims, and achieving results for her clients in the courtroom or at the negotiating table. She has served on class counsel teams for dozens of certified class actions and helped successfully resolve many of these matters.
In addition to her legal work, Trish is a Lecturer in Law at the University of Pennsylvania Carey Law School.
Awards & Accolades
2017 Distinguished Advocate Award, Support Center for Child Advocates
Clerkships
Law Clerk, Hon. Anita B. Brody, US District Court for the Eastern District of Pennsylvania (2003 - 2004)
Government Service / Previous Employment
Adjunct Professor of Legal Analysis, Writing and Research, Rutgers School of Law – Camden (2011 - 2012)
Judicial Intern, Hon. Edmund V. Ludwig, U.S. District Court for the Eastern District of Pennsylvania (2001)
Practice Areas
Education
J.D., University of Pennsylvania Law School, 2003, Moot Court Board Chairperson; Editor, Journal of International Economic Law; Legal Writing Instructor
M.S.I., University of Michigan School of Information, 1999
B.A., Swarthmore College, 1997, Honors
Admissions
New Jersey
West Virginia
Pennsylvania
U.S. Supreme Court
U.S. Court of Appeals for the Fourth Circuit
U.S. Court of Appeals for the Ninth Circuit
U.S. District Court, District of New Jersey
U.S. District Court, Western District of Pennsylvania
U.S. District Court, Eastern District of Pennsylvania
U.S. District Court, Southern District of West Virginia
U.S. District Court, Northern District of West Virginia
Experience
Representative Matters
Court awarded class more than $2.6 million after granting affirmative summary judgment in mortgage loan case alleging violations of the West Virginia Consumer Credit and Protection Act (Dijkstra v. Carenbauer (N.D. W. Va.))
Court certified class and awarded each class member $3,500 for defendant's practice of sending appraisers estimated home values; presently on appeal (Alig v. Quicken (N.D. W. Va))
Obtained class action settlement for $1.975 million in case alleging debt collection violations under West Virginia Consumer Credit and Protection Act (Henry v. Ocwen (S.D. W. Va.))
Obtained reversal of summary judgment before Florida's District Court of Appeal, arguing novel issue of qualified civil immunity in wrongful death case (Martinez v. Taurus Int'l Mfg., 251 So.3d 328 (Fla. DCA 3d 2018))
Obtained reversal in the US Court of Appeals for the Eleventh Circuit when the court found that that under § 1681i(a) of the Fair Credit Reporting Act, a consumer may recover actual damages even if the defendant credit reporting agency did not publish the consumer's false credit information to a third party (Collins v. Experian)
Community & Professional
Community and Professional Activities
Lecturer in Law, University of Pennsylvania Law School
Volunteer on behalf of abused and neglected children referred to the Support Center for Child Advocates in Philadelphia