Clients rely on Bailey Glasser to handle the most challenging and consequential legal issues–regionally and nationwide.
Bailey & Glasser, LLP was founded in 1999 by Ben Bailey and Brian Glasser in Charleston, West Virginia. Now a full-service firm with offices across the country, Bailey Glasser handles our clients' most challenging and consequential legal issues, in both litigation and corporate matters. We approach our clients holistically, view their issues strategically, and look out for their future success proactively. We take pride in our creativity, tenacity, and ability to be collaborative with lawyers both inside and outside our firm.
Bailey Glasser has a proven track record of successfully handling national high-stakes litigation in a wide array of areas, bringing a trial-focused approach on behalf of both plaintiffs and defendants that vigorously protects their interests. We represent businesses in many industries and of all sizes (from Fortune 500 companies to family offices), individuals, governmental entities and government servants, and even other law firms call upon us to help them due to our unique blend of resources and trial experience.
Some of our litigation practice areas include complex commercial litigation, including in finance and energy; class action and mass tort cases; multi-district litigation involving medical devices, pharmaceuticals, and automobiles; bankruptcy and insolvency proceedings; individual negligence cases; and appellate representation, including to the Supreme Court of the United States. We have initiated and defended billion-dollar actions nationwide in state and courts, and before arbitrators and mediators. We pride ourselves in being fearless and tenacious trial attorneys, but also recognize that preferable outcomes can be obtained by negotiation or strategic early litigation maneuvers – our clients' goals are always our top focus.
Bailey Glasser's sophisticated corporate practice provides strategic guidance, counseling, and innovative solutions for virtually every type of corporate, real estate, and financial transaction. Those projects include business formations, public and private securities offerings, corporate finance transactions, tax issues, mergers and acquisitions, spinoffs, real estate development, leasing, personal property transactions, executive hiring and compensation, ownership disputes, and commercial lending. Our corporate practice also has deep experience in working for emerging and cutting-edge industries, including cannabis, cryptocurrency, innovative renewables (for example, turning former coal mines into wind and/or cannabis farms), and more.
We love the work we do, and we fight for our clients.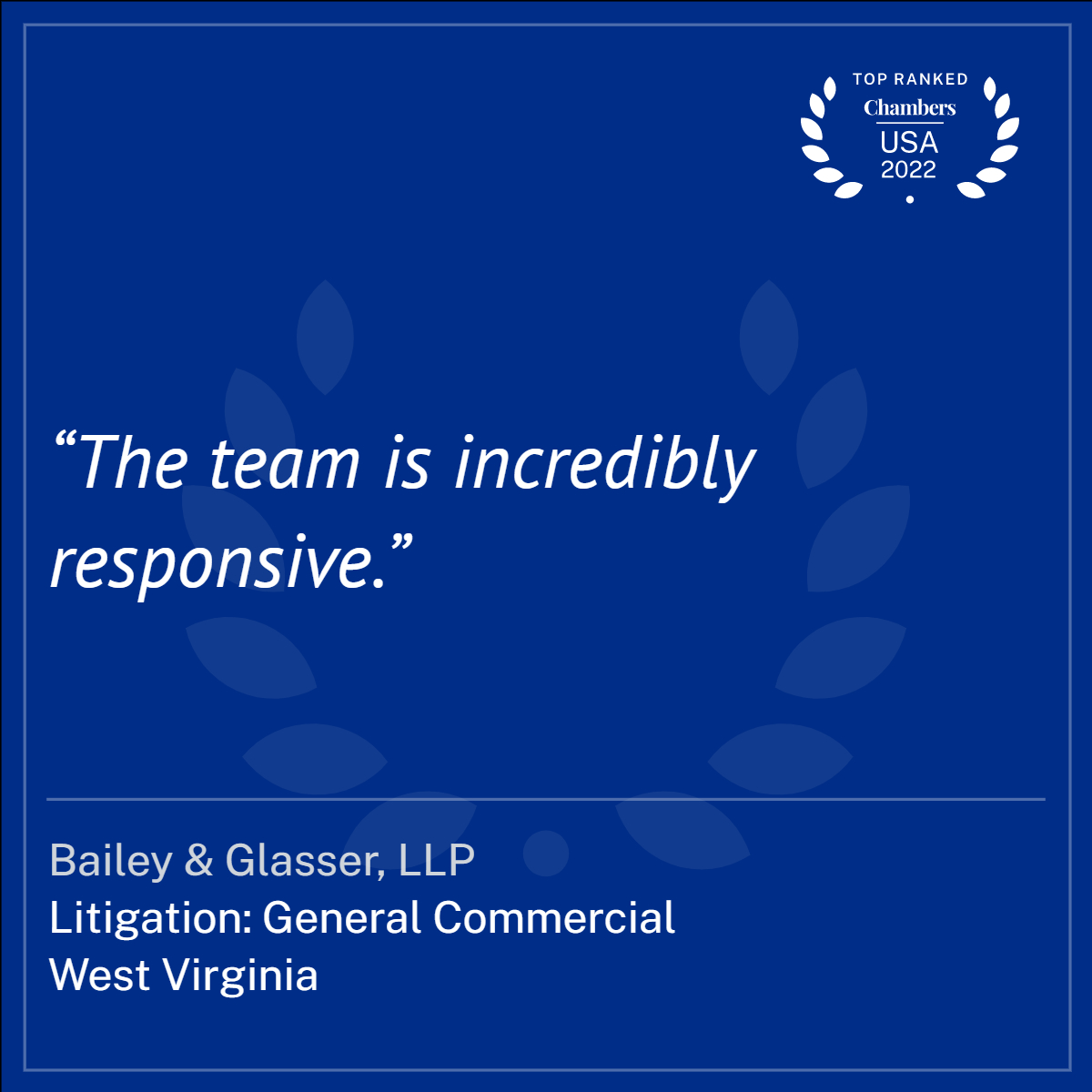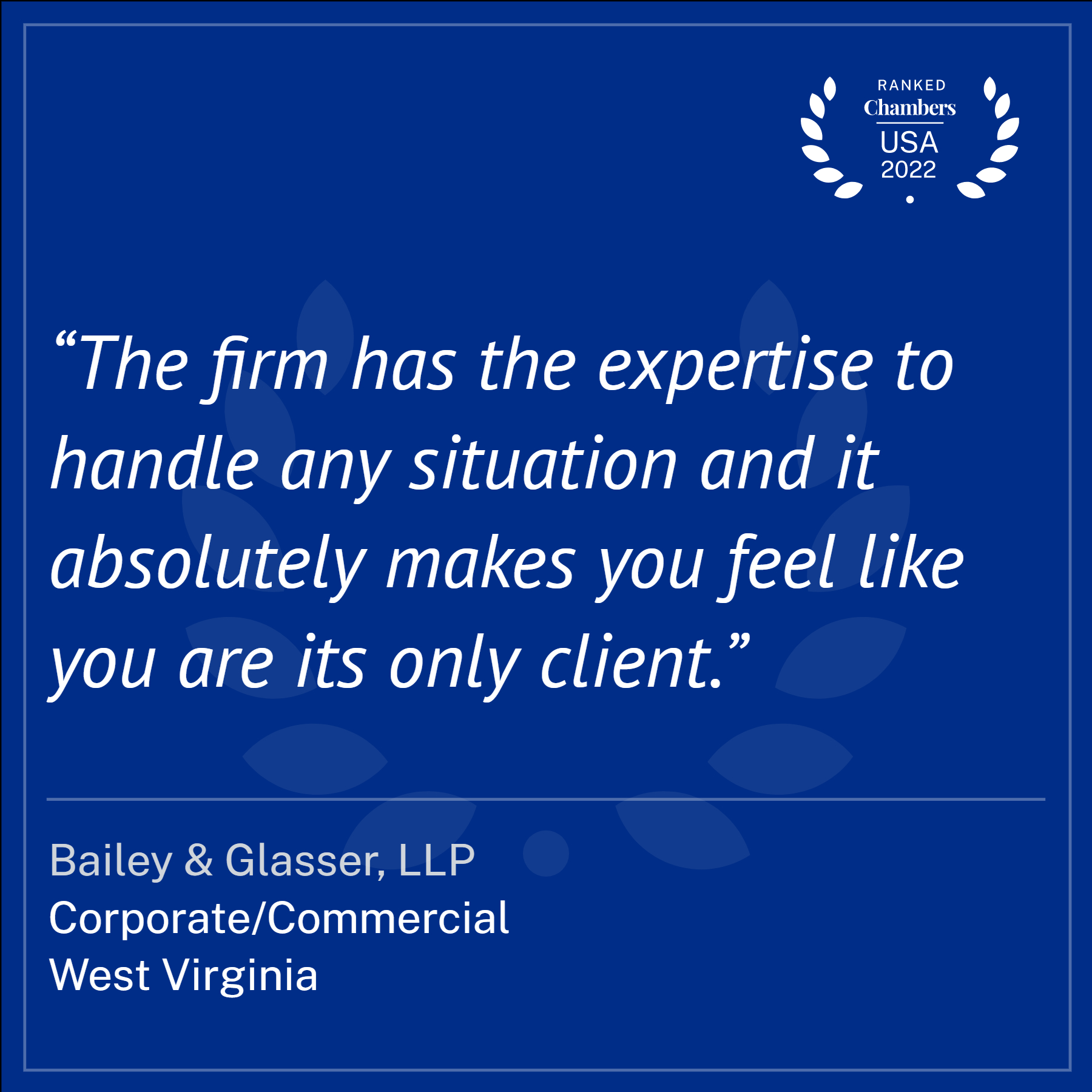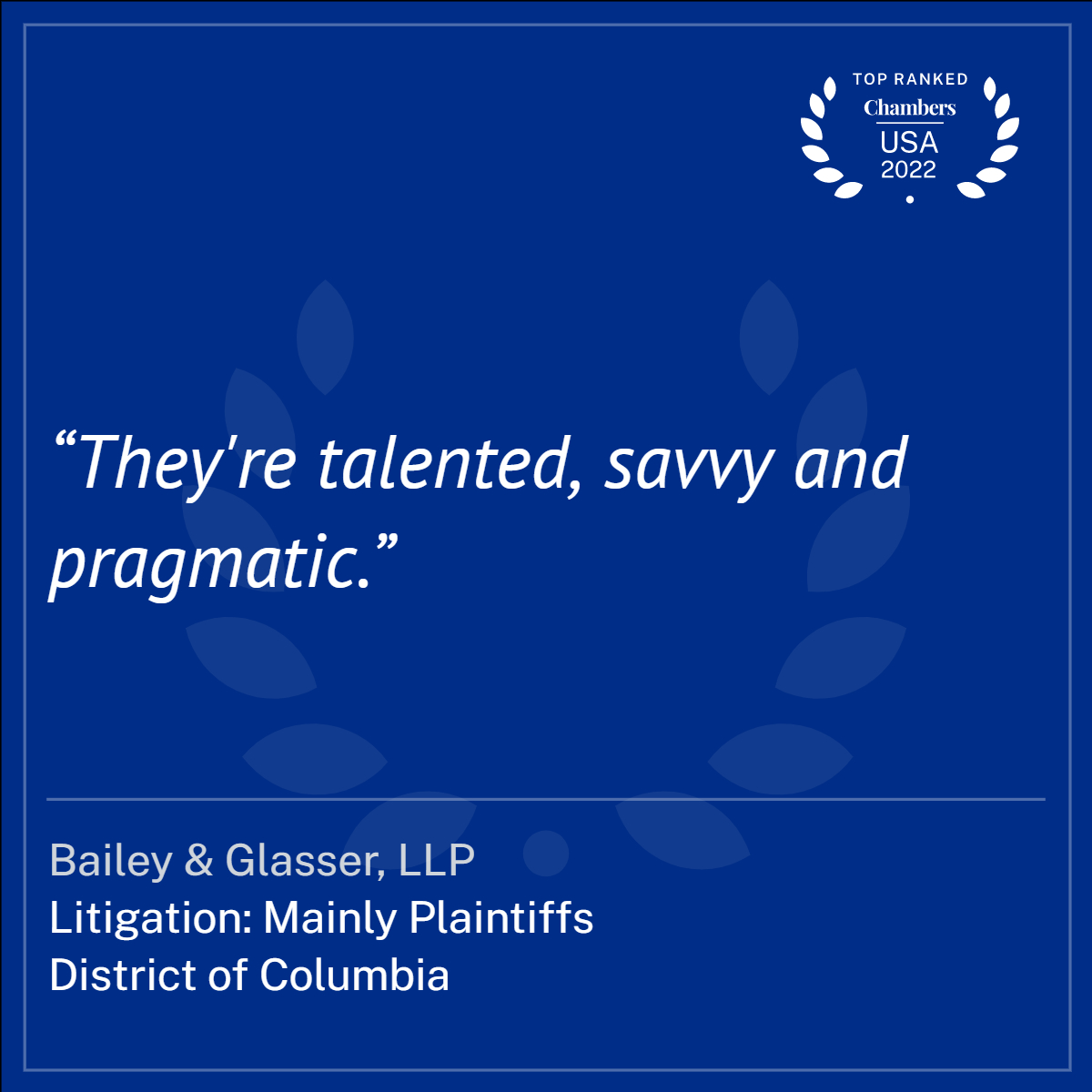 Find a Lawyer
To reach one of our lawyers directly, please click here to access our firm directory.
Toll-Free Number
If you or your client might benefit from working with Bailey Glasser's legal team, contact us today at 877.852.0342.
Join Our Team
To express your interest in joining our team, please click here to contact Bailey Glasser's recruiting contacts.