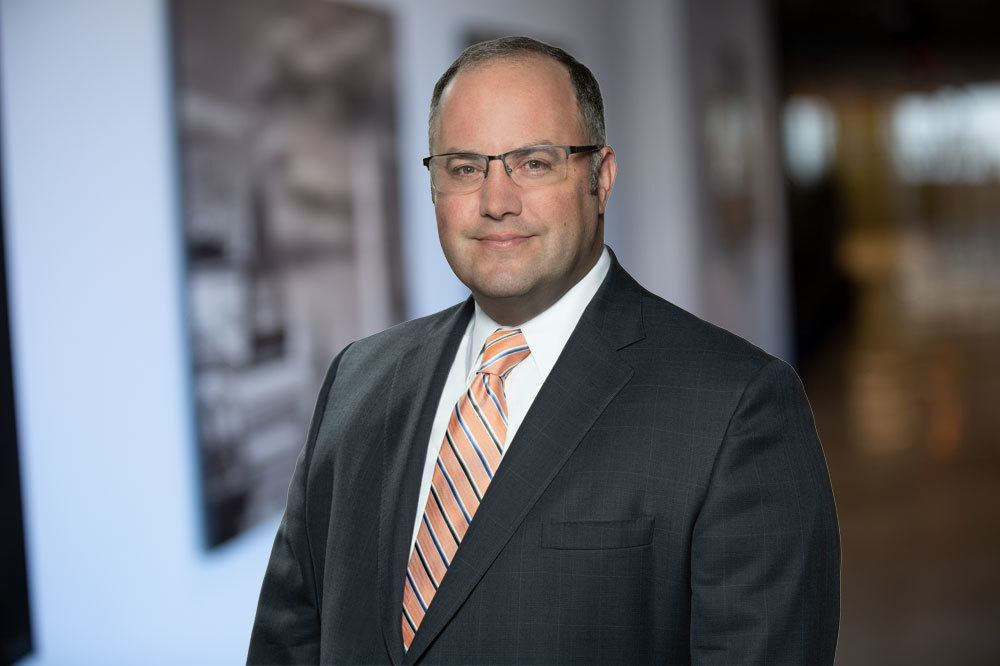 Overview
David Felice focuses on corporate and commercial litigation matters. He represents clients in the Delaware Court of Chancery, primarily in connection with breach of fiduciary duty actions, change in control disputes, statutory demands for inspection of corporate books and records, petitions for advancement and indemnification and other matters governed by Delaware's General Corporation Law.
In addition, David represents clients in general commercial and employment litigation matters in the Delaware Superior Court and the US District Court, District of Delaware. David also represents creditors in the US Bankruptcy Court in preference actions, asset sales and other proceedings governed by the Bankruptcy Code.
In addition to his litigation experience, David is a neutral arbitrator with the American Arbitration Association (AAA) serving both as a sole arbitrator and on a panel of arbitrators for Large, Complex Commercial Cases - particularly cases involving Delaware law.
Outside the courtroom, David assists clients with contract negotiations, licensing and transactional support, including private offerings.
Pro Bono Experience
David is a volunteer member of the District of Delaware Federal Civil Panel. Through his panel representations, he has briefed and successfully argued before the Third Circuit issues related to qualified immunity and deliberate indifference. In addition, he negotiated a favorable settlement for a pro bono client in an excessive force claim and took two separate cases to trial.
David is a volunteer guardian ad litem with the Office of the Child Advocate. He also worked with the Widener University School of Law Veterans' Law Clinic, where he represented a veteran as an accredited attorney before the Department of Veterans Affairs.
Practice Areas
Education
J.D., University of Alabama School of Law, 2001, Articles Editor, Alabama Law Review, Recipient, Order of the Samaritan Award (public service)
B.A., Villanova University, 1996
Admissions
Delaware
Alabama
Pennsylvania
US Court of Appeals for the Third Circuit
US District Court, District of Delaware
US District Court, Eastern District of Pennsylvania
Experience
Representative Matters
Obtained a multimillion-dollar judgment for a homebuilder following a five-day trial before the Delaware Superior Court's Complex Commercial Litigation Division
Represented a minority stockholder before the Delaware Court of Chancery and obtained a multimillion-dollar settlement following the improper removal of the minority stockholder as a manager and member of a company based in Ohio
Served as an American Arbitration Association (AAA) neutral arbitrator adjudicating a dispute regarding the alleged breach of a contract for the purchase of a merchant's future receivables
Assisted in obtaining a temporary restraining order from the Delaware Court of Chancery on three days' notice against a competitor that was soliciting a client's employees in breach of non-competition agreements
Briefed and argued successfully for the summary judgment disposition of a former employee's allegations of race and national origin discrimination and a hostile work environment in the US District Court, District of Delaware
Assisted in obtaining a temporary restraining order from the Delaware Court of Chancery against a defendant who threatened to contact a client's customers in violation of the parties' asset purchase and transition services agreements
Briefed and argued successfully against a motion for a temporary restraining order where the plaintiff, an international shipping and logistics company, filed suit against its former employees alleging breaches of their noncompetition agreement
Assisted in the successful representation of several manufacturers' representatives in litigation involving breach of contract, misrepresentation, and unfair competition against a global communications equipment manufacturer in the US District Court, District of Delaware
Conducted extensive discovery and obtained summary judgment for a suture manufacturer in a product liability matter in the Delaware Superior Court
News & Insights
News & Insights
Panelist, "Business Contracts A to Z," National Business Institute, December 18, 2012
"Beyond Delaware: Issues with Serving Process and Seeking Discovery," Delaware State Bar Association's Litigation Section CLE, June 1, 2011
Co-author, Delaware Chapter of DRI's Class Action Compendium, 2011
Panelist, "Are Additional Protections and Policy Changes Needed–And Likely?" Information Forecast Inc., Litigation Finance & Investment Summit, April 29, 2011
Co-author, "Federalization Increases D&O Exposure," Executive Counsel, February/March 2011
Moderator, "E-Filing Trends: An Update from the Courts," Delaware State Bar Association, November 3, 2010
Community & Professional
Community and Professional Activities
Delaware State Bar Association
Master, Richard S. Rodney Inn of Court
Fellow, American Bar Foundation
St. Ann Parish – Finance Committee Member (2018 - Present)
Delaware Bar Foundation – Director (2019 - Present)
Delaware Futures, Inc. – Former Director, Vice President and Treasurer (2012 - 2018)
West End Neighborhood House, Inc. – Former Director and Treasurer (2009 - 2011)