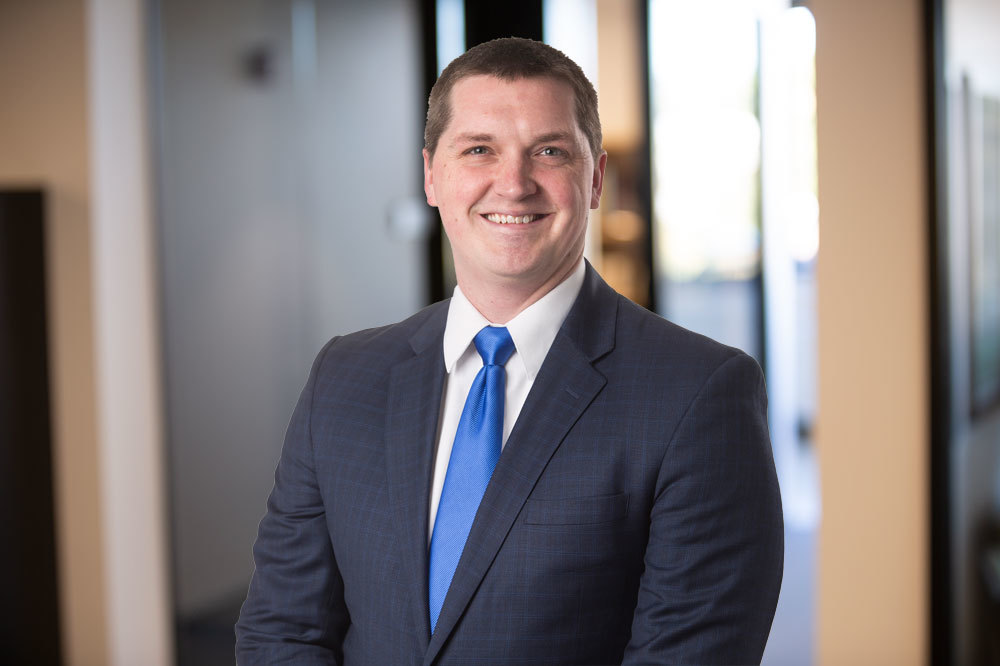 Partner
Joshua
I.
Hammack
Overview
Joshua is a skilled litigator who handles complicated commercial litigation matters from a dispute's inception through appeal, focusing on issues involving intellectual property, product safety, insurance, contracts, and Title IX discrimination, among many others.
Joshua counsels and defends his clients in state and federal courts and before regulatory agencies and has a particular skill in handling appellate litigation. With a passion and talent for writing briefs, Joshua identifies and researches critical issues in the matters he handles, developing a deep understanding of each case's nuances and subtleties. Armed with that understanding, Joshua persuasively writes about his matters with clarity and precision. Joshua has drafted federal appellate briefs in a host of substantive areas including federal preemption, constitutional challenges, habeas corpus, illegal reentry, and the Foreign Sovereign Immunities Act (FSIA). He has similarly drafted Supreme Court amicus briefs and petitions for certiorari.
Bailey Glasser clients trust Joshua's passion, work ethic, strategic legal thinking, and ability to deliver in front of a judge or jury.
Joshua played an integral role in securing a $32.7 million jury verdict in Ramaco Resources, LLC v. Chubb INA Holdings Inc., a matter regarding a denial of insurance coverage of damages after the collapse of a coal storage silo. Joshua handled all case briefings, as well as deftly and convincingly addressed sophisticated and complicated issues surrounding the use of computer modelling and finite element analyses to predict metallurgical failures and to test structural stability.
He successfully argued the appeal and obtained a favorable appellate ruling from the Appellate Court of Illinois, Fifth District in Mitchell/Roberts Partnership v. Williamson Energy, LLC, a lawsuit stemming from a dispute regarding the construction of four mineral deeds from the early 1990s.
Joshua is a member of Bailey Glasser's impactful Title IX team, the national leader in protecting collegiate student-athletes who have faced discrimination under the federal law prohibiting gender discrimination by educational institutions receiving federal funds. In 2021, he helped reach a high-profile and ground-breaking settlement with Clemson University, the only higher education institution ever to face sex discrimination class actions from both its male and female student-athletes. The case was the nation's first Title IX victory for men and helped ensure equal athletic financial aid and treatment for both genders at the institution.
Joshua also has a robust pro bono practice. He briefed and argued a prisoner's habeas case before the U.S. Court of Appeals for the Sixth Circuit. In addition, he helped secure relief pursuant to the Convention Against Torture for a Jamaican immigrant in proceedings before the Eighth Circuit, the Board of Immigration Appeals, and an immigration judge. Joshua was also a member of the case team that represented a victim of police brutality, who, after trial, was awarded $2 million in compensatory damages.
Joshua is based in Washington, D.C., and licensed in the District of Columbia and Maryland.
Clerkships
Law Clerk, Hon. Carlos T. Bea, U.S. Court of Appeals for the Ninth Circuit (2012 - 2013)
Government Service / Previous Employment
Practice Areas
Education
J.D., Notre Dame Law School, 2012, summa cum laude; Managing Submissions Editor, Notre Dame Law Review
B.B.A., University of Notre Dame, 2008, summa cum laude, Class Valedictorian
Admissions
District of Columbia
Maryland
U.S. Court of Appeals for the Second Circuit
U.S. Court of Appeals for the Sixth Circuit
U.S. Court of Appeals for the Ninth Circuit

U.S. District Court, District of Maryland

U.S. District Court, Western District of Michigan
Experience
Case Studies
Representative Matters
Obtained, as co-trial counsel, a verdict on behalf of Ramaco Resources Inc. of approximately $32.7 million against Chubb related insurance companies for breach of contract in a denial of insurance coverage case. The trial court subsequently reduced the verdict. The matter will be appealed.
Represented the subsidiary of a large transportation company which sued the State of West Virginia seeking to enjoin it from applying limits on reimbursement for ambulance services to patients who are either covered by workers' compensation insurance or public employee insurance
Represented a large food manufacturer and its subsidiary over claims for trademark infringement and unfair competition in the US District Court for the Eastern District of Virginia which ended in summary judgment
Filed an amicus brief on behalf of a national association of faith-based organizations, urging the U.S. Supreme Court to clarify that, at least in the absence of exceptional circumstances, religiously motivated institutions may not be excluded from otherwise neutral grant programs
Successfully defended a large healthcare company after the FTC sought to block a proposed multibillion-dollar acquisition of another company