Illinois Judge Elizabeth Hoskins Dow Rejoins Bailey Glasser
10.24.2023
Bailey & Glasser, LLP is proud to announce that Elizabeth (Lissa) Hoskins Dow has rejoined the firm as a partner in its Commercial and Environmental Litigation Practice Group. Lissa returns to Bailey Glasser after serving since 2015 as an Associate Judge for the 12th Judicial Circuit of Illinois in the Family and Civil Jury Trial divisions. In that role, Lissa presided over hundreds of bench and jury trials and mediated dozens of other cases to pre-trial settlements.
"We are absolutely thrilled to have Lissa Dow return to Bailey Glasser," said Cary Joshi, the firm's Commercial & Environmental Litigation Practice Group leader. "As an experienced litigator and former judge, Lissa has a truly unique perspective that will be invaluable to our business clients. Not to mention she is a great colleague and really fun to work with!"
As a member of the firm's Commercial and Environmental Litigation group, Lissa will provide strategic guidance, counseling, and innovative solutions for our clients across a full spectrum of business interests and industries, including finance and energy.
Prior to her appointment to the bench, Lissa was the partner-in-charge of Bailey Glasser's Illinois office, where she worked on a wide range of litigation and regulatory matters. Earlier in her career, Lissa worked at a major Chicago law firm, ran an elder law project at a legal aid clinic, and served as lead outside counsel and prosecutor for several Illinois municipalities.
Lissa has received several awards for her outstanding and impactful pro bono work. She also served two terms on the board of directors of the Illinois Lawyers Trust Fund by appointment of the Chief Justice of the Illinois Supreme Court. Lissa has been a frequent speaker at CLE conferences and an instructor at Illinois judicial training seminars.
Lissa splits her time between Chicago and Washington, D.C. She and her husband, Robert Dow, Jr. have four adult children.
"I'm delighted to return to Bailey Glasser and am looking forward to getting back to work on behalf of our clients. It's exciting to see how the firm has grown and with it, our ability to collaborate across offices and teams," she said.
Learn more about Lissa Dow here.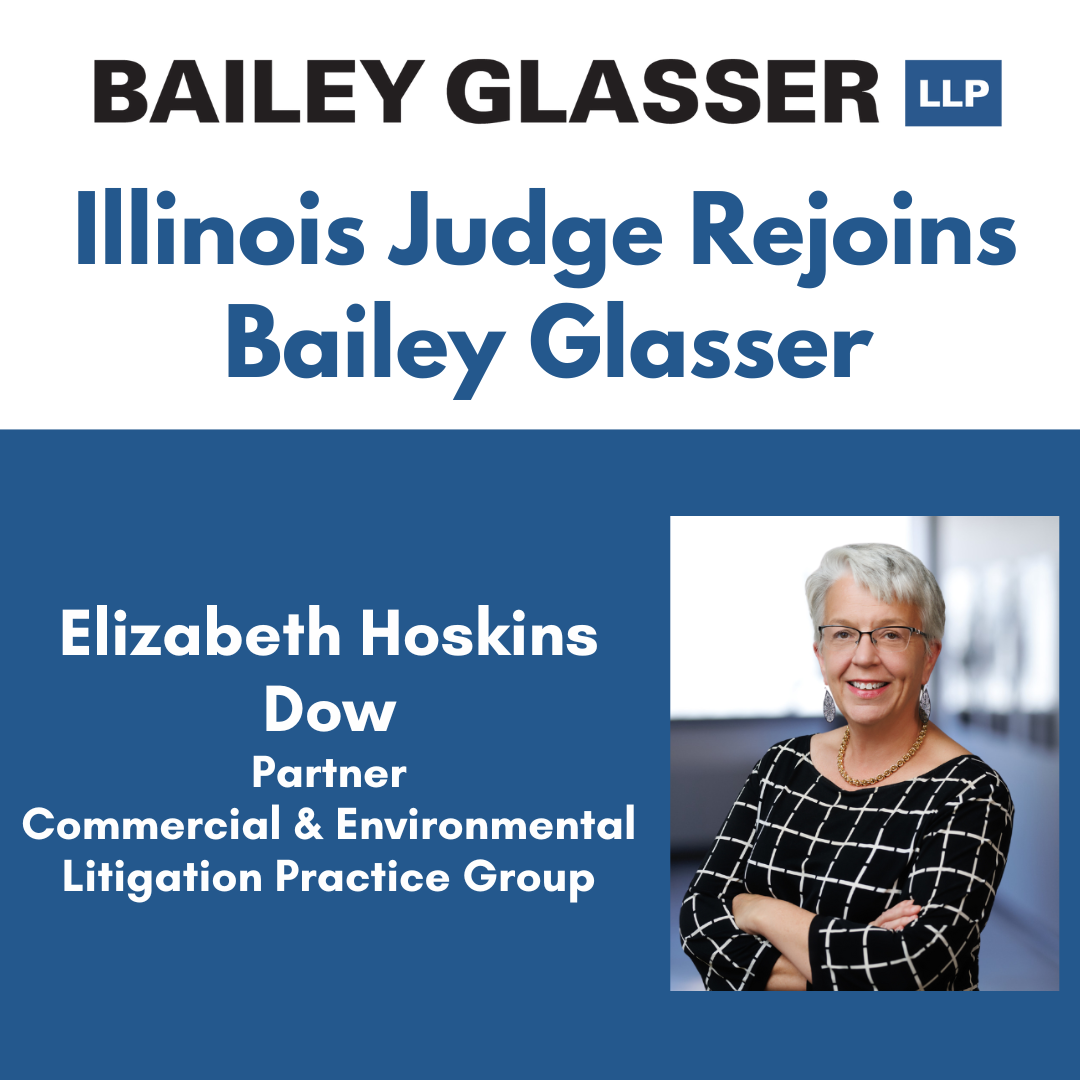 Lawyers
Get Updates From Bailey Glasser