Scientific advances in the pharmaceutical and medical device industries have transformed the lives of many Americans. But federal regulators receive thousands of reports every month detailing how defective and dangerous drugs and medical devices cause numerous of injuries and deaths in the United States.
Overview
Often, pharmaceutical manufacturing giants recall their products from the market long after they have become aware of their potential for injury. As a result, thousands of people each year suffer personal and catastrophic injury, undergo multiple corrective surgeries, and even lose their lives.
Bailey Glasser understands the shattering effects dangerous drugs and defective medical devices can have on the lives of our clients and their families. As a nationally recognized leader in the representation of victims of dangerous drugs and defective medical devices, we have more than 25 years' experience representing clients who have suffered life-changing injuries, damages, and losses as a result of unsafe products.
We place great importance on assisting our clients to reach their goals after suffering health consequences from a faulty medical device or dangerous drug. Retaining the services of a highly skilled lawyer will greatly help in taking the strain of litigation off your shoulders. They will handle every aspect of your case, so you can focus on your recovery.
If you have suffered painful side effects or injuries from defective medical devices or drugs, have had unplanned surgeries, or a family member has died as a result of a defective medical device or drug, please contact David Selby at Bailey Glasser today for your free consultation about your defective medical device or drug case.
We are currently investigating or handling the following defective medical device and drug lawsuits.
Breast Implants
Hernia Mesh
Essure
IVC Filters
Metal-on-Metal Hip Replacement Devices
Talcum Powder
Transvaginal/Pelvic Mesh (TVM)
Uloric (Febuxostat)
Zantac (Ranitidine)
Experience
Experience
In Re Atrium Medical Corp. C-Qur Mesh Products Liability Litigation, MDL No. 2753 (Plaintiffs' Executive Committee); this MDL consolidates federal lawsuits from all across the country against Atrium Medical Corporation and the lawsuits allege that the C-Qur Hernia Mesh manufactured by Atrium is defective and produces an allergic or inflammatory reaction which has caused serious injuries, including, organ perforations and bowel obstructions
In Re Smith & Nephew Birmingham Hip Resurfacing (BHR) Hip Implant Products Liability Litigation, MDL No. 2775 (Plaintiffs' Steering Committee); the cases in this MDL allege that R3 and BHR l metal on metal hip implants are defective
In re Davol/C.R. Bard Hernia Mesh. (Plaintiffs' Steering Committee); this litigation is coordinated in Rhode Island state court and targets Bard's Composix® Kugel® mesh patches, and raise safety concerns about the company's other hernia repair products, including Composix, Composix E/X, Ventrio, Ventrio ST, Ventralex, Ventralex ST, 3D Max, Perfix Plug, Marlex, and Bard Mesh
How Can We Help?
How Can We Help?
Frequently Asked Questions
Frequently Asked Questions
If I am harmed by a drug or medical device, is it my doctor's fault?
You May Also
Be Interested In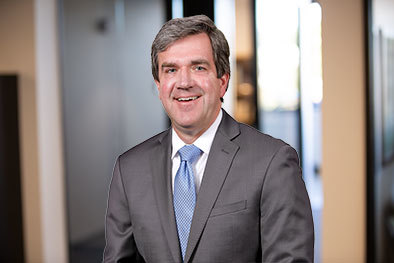 David Selby II, serves on the Plaintiffs' Executive Committee for the Atrium Medical Corp. C-Qur Mesh Products Liability Litigation MDL.