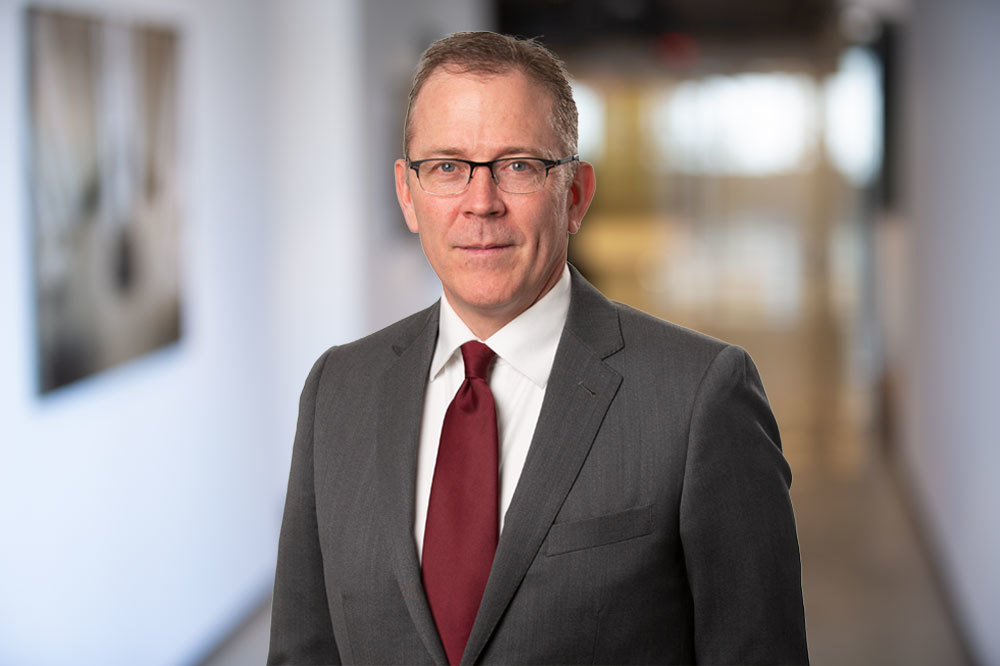 Partner
Michael
L.
Murphy
Overview
Michael Murphy has extensive experience in state and federal class action litigation, complex commercial litigation, qui tam and false claims matters, parens patriae litigation, antitrust litigation, First Amendment matters, and bankruptcy cases.
Over nearly two decades, Mike has been involved in countless litigation matters ranging from multi-district litigation involving Fortune 100 corporations to commercial disputes between small companies. These proceedings have involved consumer data breach, antitrust, and products liability matters.
He has worked with public companies to develop antitrust compliance programs and codes of conduct to comply with the DOJ Antitrust Division's guidance.
Mike has also participated in a number of bankruptcy proceedings ranging from the Blixseth v. Yellowstone Club Liquidating Trust to assisting individuals with bankruptcy proceedings through the DC Bar's pro bono Bankruptcy Clinic.
Government Service / Previous Employment
Judicial Extern, Hon. Paul L. Friedman, US District Court for the District of Columbia (2001 - 2002)
Research Analyst; Staff Director, International Brotherhood of Teamsters (1993 - 1999)
Practice Areas
Education
J.D., The Catholic University of America Columbus School of Law, 2002, cum laude, Law Review, Winner – John H. Fanning Labor Law Writing Competition
M.S., University of Wisconsin-Madison, 1993
B.S., California State University-Fresno, 1991
Admissions
District of Columbia
New York
West Virginia
Washington
US Supreme Court
US Court of Appeals for the Ninth Circuit
US District Court, District of Columbia
US District Court, Western District of Michigan
US District Court, Southern District of New York
US District Court, Northern District of Ohio
US District Court, Western District of Washington
US District Court, Northern District of West Virginia
US District Court, Southern District of West Virginia
Experience
Case Studies
Representative Matters
Serves on the plaintiffs' discovery committee in In re Blue Cross Blue Shield Antitrust Litigation, a multi-district litigation matter alleging nationwide market allocation and price-fixing antitrust violations by the Blue Cross Blue Shield Association and its members throughout the United States; currently pending before the US District Court for the Northern District of Alabama
Serves on the management committee for a consortium of law firms representing a number of Governors, State Attorneys General, and Underground Storage Tank Funds in ongoing investigations, mediations, and litigations against the major oil companies in efforts to recoup improper overpayments obtained by the oil companies; through these efforts return more than $100 million to the various states
Served as pro bono counsel for the Two Rivers Public Charter School after it was targeted by protesters upset the school happened to be located next door to a Planned Parenthood facility that was under construction; defeated the multiple defendants' motions to dismiss as well as their Anti-SLAPP motions; currently on appeal and pending before the District of Columbia Court of Appeals
Represented individual and institutional investors related to auction rate securities and other investment vehicles as a member of PIABA
Represented the BSA | The Software Alliance, an association of leading software manufacturers including Apple, Adobe Systems, and Microsoft, in investigating and prosecuting software piracy and copyright infringement matters
Community & Professional
Community and Professional Activities
American Association for Justice
Public Justice
Public Investors Arbitration Bar Association