Bailey Glasser has a litigation team with deep experience in representing victims of gas explosions, including obtaining justice and compensation for hundreds of people injured and displaced from these kinds of horrific incidents.
Overview
We were lead counsel in two cases of national importance in this area, including the Flower Branch Apartment Complex residential natural gas explosion in Silver Spring, Maryland which killed seven people and displaced at least 80 families from their homes in 2016, and the Merrimack Valley, Massachusetts gas explosions which killed one person and displaced 8,000 others in 2018.
In the Flower Branch explosion case, Bailey Glasser represented more than 120 plaintiffs in hard-fought litigation against the local gas provider and apartment management company. Following a years-long NTSB investigation into the cause of the explosion and further litigation against the defendants, the parties reached a final settlement in 2020. Bailey Glasser partnered with CASA, a community group that advocates for Latino and immigrant people, to achieve justice for those killed, harmed, and displaced.
In Massachusetts, our litigation team secured a $143 million settlement for residents of the Merrimack Valley devastated by explosions and fires caused by Columbia Gas pipeline leaks. Our representation included successfully coordinating a dozen class actions, persuading Columbia Gas to mediate rather than litigate, and negotiated a global resolution, which helped in restoring the affected communities.
Our team leaders are founding partner Brian A. Glasser and partner Cary Joshi, of Bailey Glasser's Washington, D.C. office.
Our team is tenacious, and we understand what the evidence is and where to get it. We also are adept at navigating through administrative issues, whether it be local jurisdiction issues or the National Transportation Safety Board (NTSB) investigations.
Our trial prowess has been widely recognized, including in the below:
National Law Journal – 35 Most Influential Law Firms in America (2020)
Chambers USA (2020) – Commercial Litigation –Band 1
Best Law Firms in America - Commercial Litigation and Bet-the-Company Litigation (2020)
Best Law Firms in America -Best Law Firms for High Stakes Litigation (2019)
Best Lawyers – Lawyer of the Year – Criminal Defense: White Collar, Brian Glasser
National Trial Lawyers – Top 100 Trial Lawyers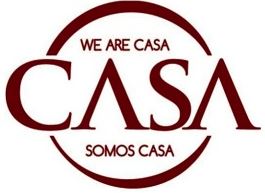 How Can We Help?
How Can We Help?