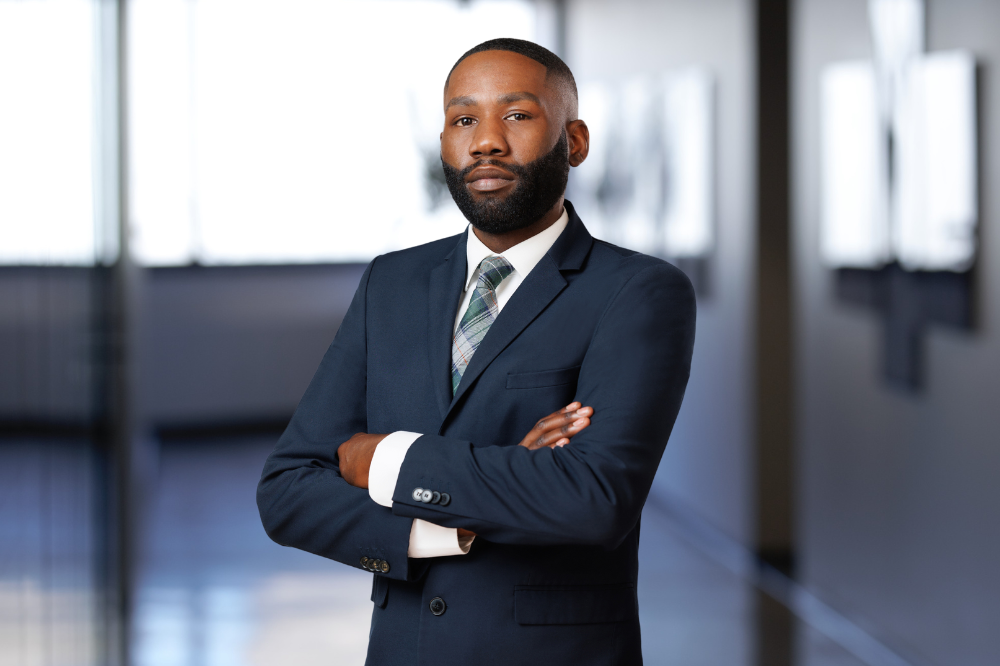 Attorney
Paul-Kalvin
Collins
Overview
Paul-Kalvin Collins is an attorney in Bailey Glasser's Washington, D.C. office, where he is part of the firm's Commercial & Environmental Litigation practice group.
Paul-Kalvin is a 2023 graduate of Georgetown University Law Center. While in law school, Paul-Kalvin was a member of Georgetown's Street Law program and served as a Mock Trial Instructor at the D.C. Department of Corrections.
Paul-Kalvin's legal experience includes working as a Summer Associate (2022) at Bailey Glasser and continuing as the firm's Legal Intern during his final year of law school. As an intern, Paul-Kalvin had the opportunity to work on various legal matters, including medical malpractice, corporate transactions, and issues involving intellectual property.
During law school, Paul-Kalvin served as the Director of Urban Teachers, an alternative teacher preparation program located in Baltimore, MD. He has more than 10 years of educational leadership experience. Paul-Kalvin graduated cum laude from Morehouse College, magna cum laude from Georgia State University, and with Distinction from Relay Graduate School of Education.
Paul-Kalvin is a member of Kappa Alpha Psi Fraternity, Inc., and in his spare time, he enjoys mentoring and empowering Black male youth and spending time with his family and his Schnauzer—Saint Esquire.
Education
J.D., Georgetown University Law Center, 2023
M.A.T., Relay Graduate School of Education, 2015
M.S., Georgia State University, magna cum laude, 2012
B.S., Morehouse College, cum laude, 2010
Admissions
District of Columbia (Practicing under the direct supervision of an active DC bar member)