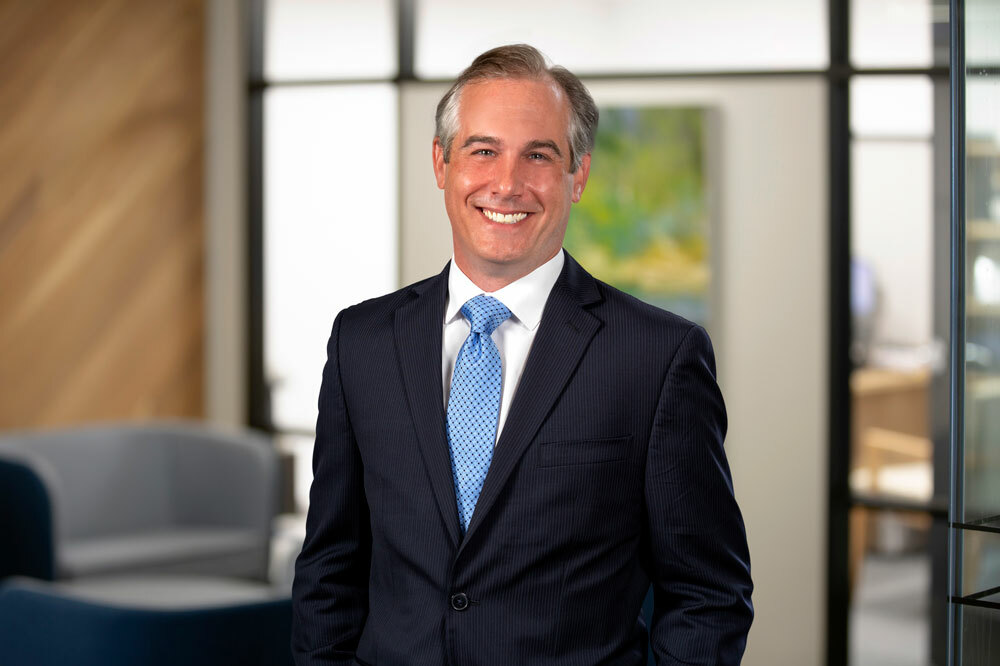 Partner
Brian
J.
McAllister
Overview
Brian McAllister brings more than a decade of experience in state and federal court litigation, including nationwide automotive and medical device product liability actions, as well as complex personal injury cases involving medical malpractice, wrongful death, and automobile negligence. Additionally, Brian provides representation in whistleblower cases under the False Claims Act and offers insurance coverage experience, most recently on behalf of various states seeking to recoup overpayments to major oil companies for underground storage tank (UST) remediation.
As a member of the firm's Electronically Stored Information (ESI) Practice Group, Brian assists clients and co-counsel in achieving structured, cost-effective, and trial focused e-Discovery solutions. He provides strategic advice and guidance related to ESI collection and preservation, document review management, technology and technology assisted review (TAR), ESI protocols, discovery dispute resolution, and at trial.
Brian also offers significant claims administration experience. He not only served as a primary point of contact for claimants in the Volkswagen Diesel Emissions Multidistrict Litigation, but he more recently coordinated claims administration in Krakauer v. Dish Network, L.L.C., a class action in which Bailey & Glasser secured a $61 million judgment for violations of the Telephone Consumer Protection Act.
When he's not working to secure justice for his clients or spending time with his wife and daughter, Brian represents Morgantown, West Virginia, as a Commissioner for the Fairmont-Morgantown Housing Authority. And as a member of the board of directors for the Rape & Domestic Violence Information Center, Brian collaborated with the Morgantown Police Department and West Virginia University's Division of Diversity, Equity, and Inclusion to fund, design, and create the State of West Virginia's first soft interview room for survivors of traumatic crime, including sexual and domestic violence.
Awards & Accolades
Best Lawyers in America, Product Liability Litigation - Plaintiffs, Morgantown, WV (2024)

West Virginia Rising Star, Super Lawyers, Personal Injury Medical Malpractice: Plaintiff; Class Action/Mass Torts (2017 - 2022)
Nominee, West Virginia Young Lawyer of the Year (2012)
Clerkships
Law Clerk, Hon. Phillip D. Gaujot, Circuit Court of Monongalia County, West Virginia (2010 - 2012)
Government Service / Previous Employment
Summer Clerk, Hon. Irene M. Keeley, US District Court for the Northern District of West Virginia (2007)
Practice Areas
Education
J.D., West Virginia University College of Law, 2009, Order of Barristers, Baker Cup Finalist, National Moot Court Team, Sprouse Fellow
B.A., Lafayette College, 1998
Admissions
West Virginia
U.S. District Court, Northern District of West Virginia
U.S. District Court, Southern District of West Virginia
Supreme Court of Appeals of West Virginia
Experience
Representative Matters
Provides e-Discovery coordination and support to MDL leadership committees in multiple medical device product liability cases involving manufactured hernia mesh products, including the plaintiffs' executive committee in Atrium Medical Corp. C-Qur Mesh Products Liability Litigation (MDL No. 2753)
Participated as a member of Bailey Glasser's plaintiff steering committee team on the Volkswagen Diesel Emissions MDL in the Northern District of California, the largest automotive class action in history, with settlements predicted to exceed $10 billion
Coordinates Bailey Glasser's e-Discovery team and serves as Bailey Glasser's liaison to outside Relator's counsel and the U.S. Department of Justice in a False Claims Act whistleblower case
Contributed insurance coverage review, briefing, and trial support to a consortium of law firms representing a number of Governors, State Attorneys General, and Underground Storage Tank Funds in litigation against major oil companies to recoup improper overpayments obtained by the oil companies; through these efforts, various states recouped more than $100 million
Secured a policy limits settlement against the driver of an automobile that struck a bicyclist and resolved all outstanding Medicare and private insurance liens for the client
News & Insights
News & Insights
Selected Publications
Community & Professional
Community and Professional Activities
Commissioner, Fairmont-Morgantown Housing Authority
Chairperson, Scholarship Committee, Monongalia County Bar Association
Chairperson, Facilities Committee, Rape and Domestic Violence Information Center Board of Directors
Vice President, Monongalia County Teen Court, Board of Directors
Volunteer Judge, Monongalia County Teen Court