Bailey Glasser 2022 In Review Newsletter 
02.03.2023
Passionately practicing law while doing good work for our clients and communities is at the heart of what we do here at BG.
In our "2022 In Review" newsletter, we highlight the work we've done for our valued clients (including a sneak peek of a couple of early 2023 successes), introduce our new partners and associates, and spotlight our pro bono work and diversity initiatives. Thank you for taking just a few moments to flip through its pages – we hope you enjoy it.
Click on the image below to open the newsletter in a beautiful magazine-style flippable format.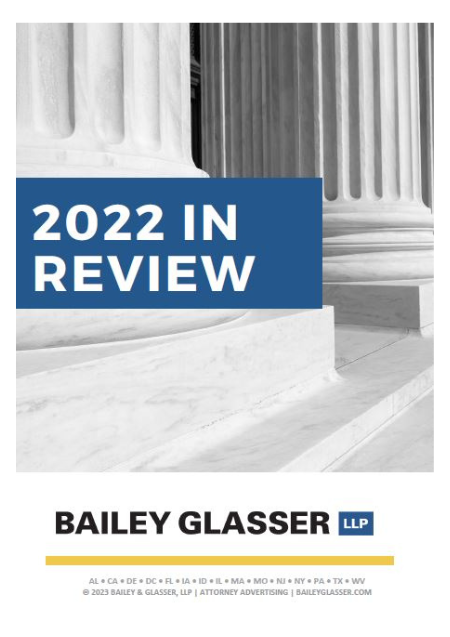 Related Materials
Get Updates From Bailey Glasser