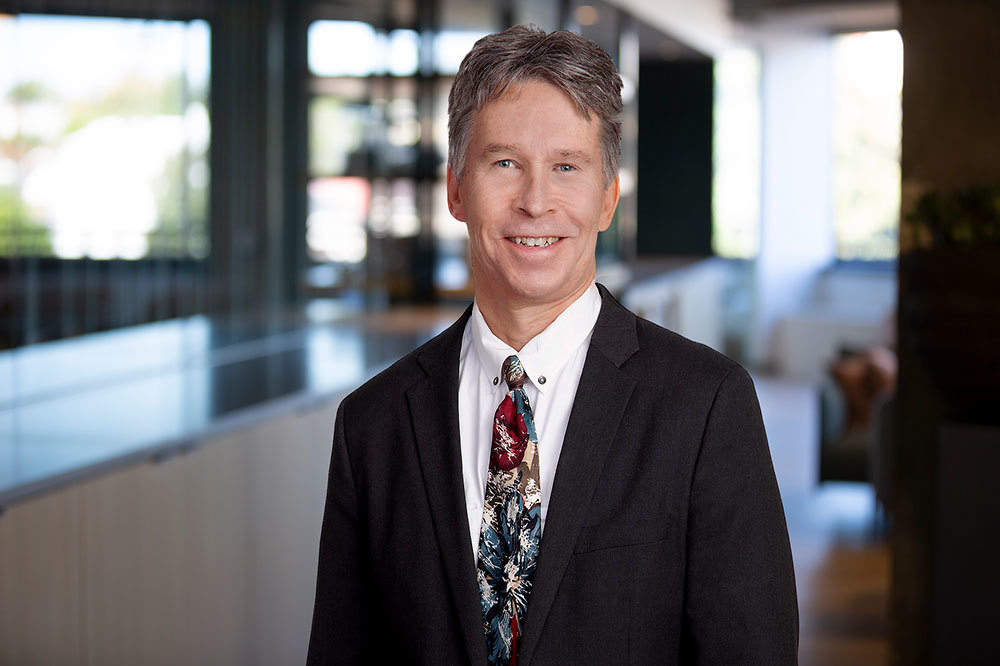 In 2011, John Roddy was named as Fellow, American College of Consumer Financial Service Lawyers. Membership in the college is by invitation only and limited to lawyers who achieved preeminence in the field of consumer financial services law, and made repeated and substantial contributions to the promotion of learning and scholarship in consumer financial services law.
Overview
John represents consumers in class actions challenging unfair and deceptive business practices, and serves as relator's counsel in qui tam "whistleblower" actions. In the last two decades the settlements in cases he has litigated have returned more than $1 billion to consumers harmed by marketplace misconduct.
John regularly writes and speaks on class action practice and consumer financial services law, and has published dozens of articles on these topics. He has co-chaired PLI's Annual Consumer Financial Services Institute for the past 20 years.
Awards & Accolades
Lawyers of the Year, Massachusetts Lawyers Weekly (2020)
Super Lawyers, Massachusetts, Class Action/Mass Torts (2011 - 2021)
Government Service / Previous Employment
Legislative Counsel to the Attorney General (1986 - 1987)
Assistant Attorney General, Consumer Protection Division, Massachusetts Office of the Attorney General (1980 - 1985)
Practice Areas
Education
J.D., Boston College Law School, 1980, cum laude
B.A., University of Massachusetts, 1976, magna cum laude
Admissions
Massachusetts
US Court of Appeals for the First Circuit
US Court of Appeals for the Fourth Circuit
US District Court, District of Massachusetts
US District Court, Eastern District of Michigan
Experience
Case Studies
Representative Matters
Secured a $143 million settlement for residents of the Merrimack Valley devastated by explosions and fires caused by Columbia Gas pipeline leaks; work included successfully coordinating a dozen class actions, persuading Columbia Gas to mediate rather than litigate, and negotiating a global resolution, which, if it receives final approval, will be the capstone on a $1.6 billion restoration of the affected communities
Obtained a $10.6 million settlement in a breach of fiduciary duty case against Bank of New York Mellon; BNY Mellon continued to fight even after class certification, and only settled on the eve of trial
Mediated settlement in a case against Uber for charging riders to and from Boston's airport an $8.50 "Logan Massport surcharge," when the airport assessed no such fee; favorable ruling by the First Circuit included reversal of the dismissal and remand to the trial court, with Uber agreeing to refund all of the challenged fees in the final mediated settlement
Pursuing an array of cases against payday lenders reinvented as "financial advisors," as well as rent-a-tribe fronts hiding behind the sovereign immunity of Indian tribes
News & Insights
News & Insights
Selected Publications
"HomeCorps ~ Federal Court Practice: Representing Homeowners in Economic Distress" (National Consumer Law Center, January 2016)
"Food Labeling Litigation" (MBA Consumer Advocacy Symposium, November 2015)
"Class Action Settlements: Innovative Approaches to Class Notice, Objector Litigation, and Mediation" (Boston Bar Association, May 2014)
"The Evolution of Arbitration" in Consumer Financial Services Institute (Practising Law Institute, February 2010)
"Fallout From The Subprime Mortgage Crisis" (US Bankruptcy Court Foreclosure Mediation Symposium, June 2009)
"Foreclosure Avoidance Strategies" (Suffolk University Law School, Center for Advanced Legal Studies, May 2008)
"A Brief History of Refund Anticipation Loan Litigation " in Consumer Financial Services Litigation Institute (Practising Law Institute, March 2006)
Community & Professional
Community and Professional Activities
Fellow, American College of Consumer Financial Services Lawyers
National Association of Consumer Advocates
Appleseed Foundation, Advisory Board
National Consumer Law Center, Partners' Council
Consumer Financial Services Law Report, Board of Advisors
Volunteer Lawyers Project