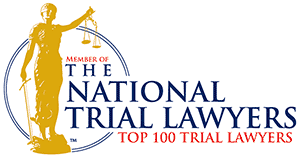 The National Trial Lawyers is an invitation-only organization of the premier trial lawyers from each state in the nation.
2022
Arthur Bryant
D. Todd Mathews
David Selby II
Previous Honorees:
Ben Bailey
Brian Glasser
P. Gregory Haddad
Todd Walburg
Find a Lawyer
To reach one of our lawyers directly, please click here to access our firm directory.
Toll-Free Number
If you or your client might benefit from working with Bailey Glasser's legal team, contact us today at 877.852.0342.
Join Our Team
To express your interest in joining our team, please click here to contact Bailey Glasser's recruiting contacts.