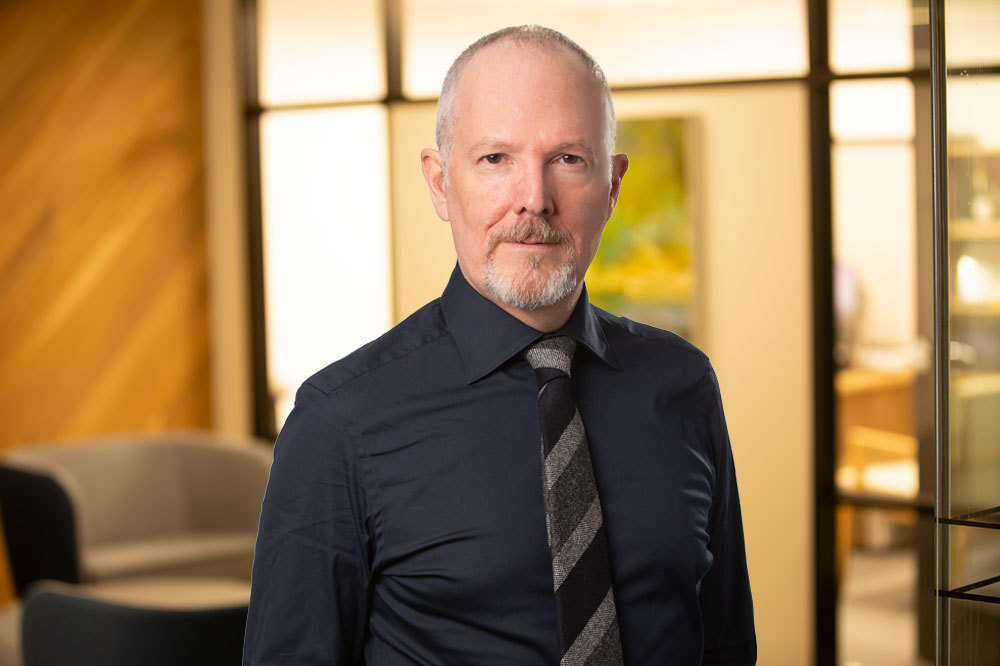 Partner
Gregory
Y.
Porter
"This is a wonderful result for your clients and for everyone, and I appreciate it. It is really wonderful when a judge has such fine lawyers in front of her. Throughout this case …the quality of the work for all the parties has really been extraordinarily good…Congratulations to all of you for the fine work."
Diebold v. Northern Trust Investments (recovered $36 million)
Overview
Greg Porter has extensive trial and class action experience in complex pension, 401(k) plan, and employee stock ownership plan (ESOPs) lawsuits in federal court. Greg has led the firm's ERISA and trust practice to major trial and appellate victories, including seminal decisions in the Seventh and Fourth Circuit Courts of Appeal and a $30 million trial judgment that broke new ground for ESOPs. With co-counsel, the firm's ERISA practice won a 9-0 decision in the Supreme Court, Intel Corp v. Sulyma, that established key statute of limitations rights for employees in ERISA cases.
Greg has recovered hundreds of millions of dollars on behalf of employees who lost retirement savings in 401(k) plans and ESOPs. He understands complex financial transactions, investments, and instruments.
Greg has also developed techniques for successfully investigating and prosecuting complex lawsuits involving business valuation, securities lending, hedge funds, and private equity. He is a skilled appellate advocate who has argued appeals in the Second, Fourth, Sixth and Eighth U.S. Circuit Courts of Appeal.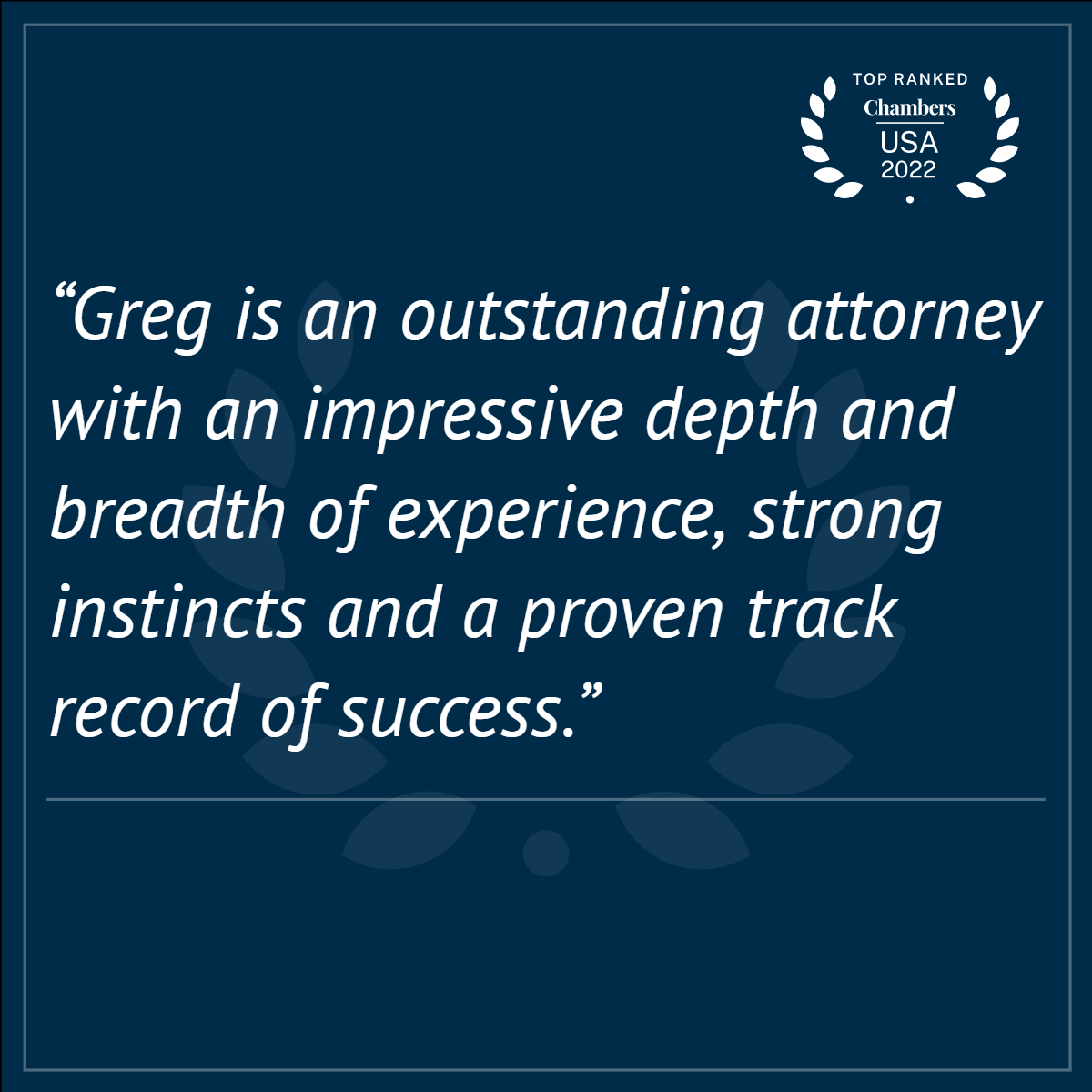 Awards & Accolades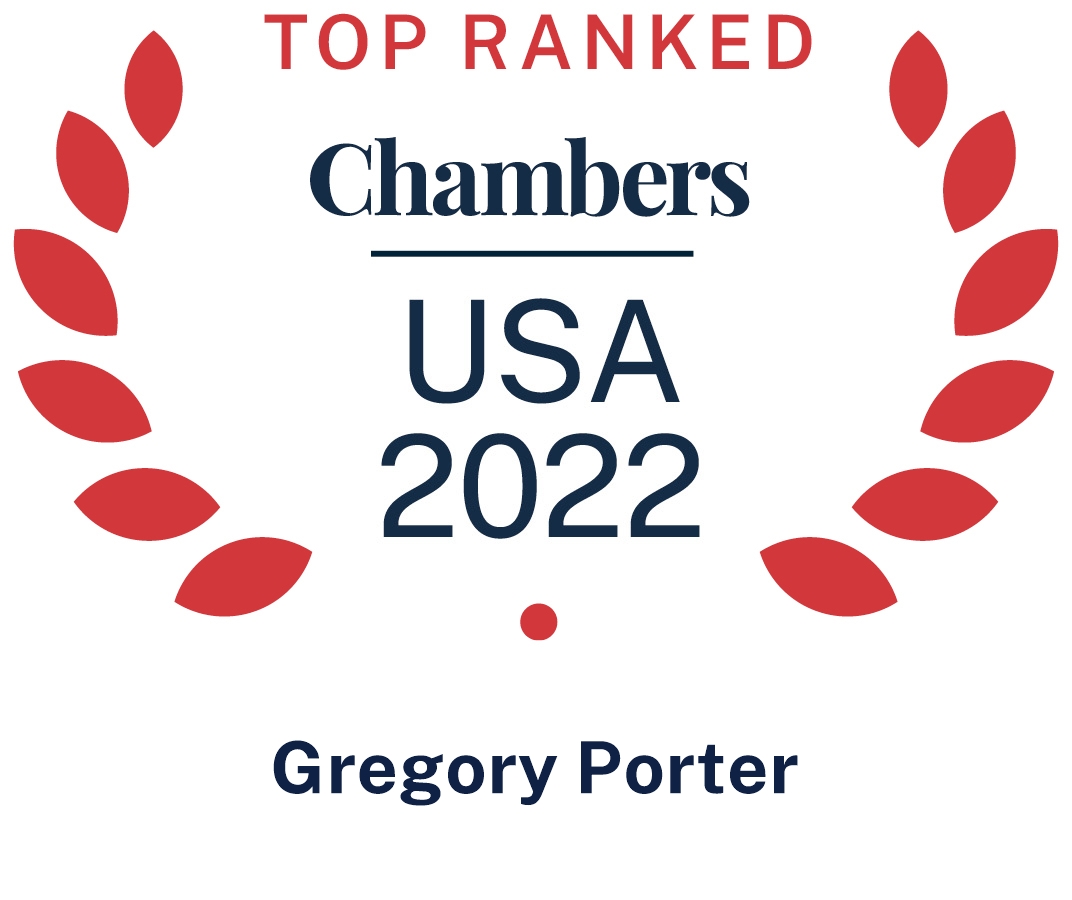 Chambers USA, District of Columbia; ERISA Litigation: Mainly Plaintiffs (2022)
Best Lawyers in America, Litigation - ERISA and Employee Benefits (ERISA) Law (2022 - 2023)
Government Service / Previous Employment
United States Army, Infantry Branch
Executive Director, National Organization for the Reform of Marijuana Laws (NORML)
Practice Areas
Education
J.D., University of Southern California Gould School of Law, 1996, Order of the Coif, Articles Editor, Southern California Law Review, Paralyzed Veterans of America Scholarship - Teaching and Research Assistant
B.A., University of Massachusetts Amherst, 1989, Winning History Department Essay (1988)
Admissions
District of Columbia
New York
Virginia
U.S. Supreme Court
U.S. Court of Appeals for the First Circuit
U.S. Court of Appeals for the Second Circuit
U.S. Court of Appeals for the Third Circuit
U.S. Court of Appeals for the Fourth Circuit
U.S. Court of Appeals for the Fifth Circuit
U.S. Court of Appeals for the Sixth Circuit
U.S. Court of Appeals for the Seventh Circuit
U.S. Court of Appeals for the Eighth Circuit
U.S. Court of Appeals for the Ninth Circuit
US District Court, District of Columbia
U.S. District Court, Central District of Illinois
U.S. District Court, Northern District of Ohio
U.S. District Court, Eastern District of Virginia
Experience
Representative Matters
Won a $30 million trial judgment in Brundle v. Wilmington Trust, a case involving multiple breaches of duty by the trustee and complex valuation issues in an ESOP transaction; won a complete affirmance by the U.S. Court of Appeals for the Fourth Circuit, establishing new law on ESOPs that has been cited nationwide
Represented Intel employees in Sulyma v. Intel Corp, a case claiming that retirement plan trustees lost substantial retirement savings by investing in hedge funds and private equity. In February 2020, the Supreme Court issued a unanimous decision in favor of our clients, the employees, on a key statute of limitations defense
Obtained a precedent-setting decision by the US Court of Appeals for the Seventh Circuit in Allen v. GreatBanc Trust Co., which established important pleading standards in ESOP cases
Settled an ESOP lawsuit for $19.5 million, in Jessop v. Larsen, working closely with the U.S. Department of Labor; yielded an average class member recovery of over $30,000
Settled a complex securities lending action for $36 million against Northern Trust on behalf of hundreds of retirement plans across the country
Settled a lawsuit against Franklin Templeton for $26 million where the plaintiffs alleged that Franklin Templeton stuffed its own employee 401(k) plan with Franklin Templeton mutual funds despite a conflict of interest
Settled a lawsuit against Neuberger Berman for $17 million where the plaintiffs alleged that Neuberger pushed a low-performing and expensive proprietary mutual fund on its own employee 401(k) plan despite a conflict of interest
Represents employees in multiple pension plan lawsuits claiming that employers used outdated mortality tables, some 50 years old, to improperly calculate pension benefits
Represents employees in multiple ESOP lawsuits claiming that trustees caused employees to pay more than fair market value for employer stock
Won a trial on behalf of the defendant in Dupree v. Prudential Insurance Company, where the plaintiffs alleged hundreds of millions of dollars in pension losses
Community & Professional
Community and Professional Activities
Employee Benefits Committee, American Bar Association's Labor and Employment Section, Member