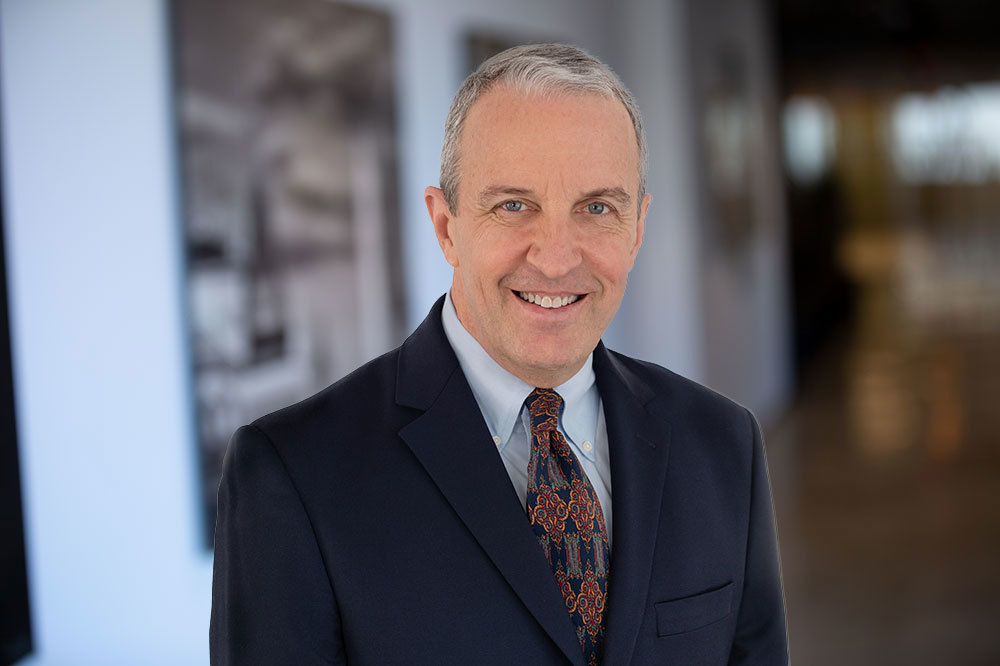 Of Counsel
Kevin
W.
Barrett
Overview
Kevin Barrett concentrates his practice in Chapter 11 reorganizations and bankruptcies. Having earned his stripes in the bankruptcy groups of large New York law firms, Kevin has more than 20 years of deep and varied experience with reorganizations and bankruptcies.
He has represented debtors, both large and small, in a wide variety of industries, including coal, automotive, retail, and healthcare. Kevin has also represented banks and other financial institutions in negotiating workouts, providing debtor in possession financing, and navigating bankruptcy and other insolvency cases in a wide variety of industries including coal, oil and gas, home building, hotel, and airport services. He has represented asset purchasers in bankruptcy cases in industries as diverse as energy and restaurants. He has represented creditors' committees and unsecured creditors, stockholders, lessors, regulatory agencies, and virtually every other type of interested party in bankruptcy cases. And Kevin has represented both plaintiffs and defendants in bankruptcy- and insolvency-related litigation, including fraudulent transfer, lender liability, and receivership actions.
Of particular note, Kevin has overseen the firm's ground-breaking representation of the West Virginia Department of Environmental Protection and various other state agencies in the recent wave of Chapter 11 cases in the coal industry and other industries. He also represented the Trustee of the Yellowstone Club Liquidating Trust in seeking to collect more than $520 million in unpaid judgments against a former billionaire.
Due to the high-profile nature of his cases, major news outlets including the New York Times, Wall Street Journal, Los Angeles Times, Law 360 and Forbes, regularly cover Kevin's matters. Kevin is currently acting as co-lead counsel to the official creditors committee in the LTL Management bankruptcy case in New Jersey, the bankruptcy case arising out of Johnson & Johnson's attempt to deal with the mass tort liability associated with its baby powder and other talcum powder products.
Awards & Accolades
Best Lawyers in America, Commercial Litigation, Litigation - Banking and Finance, and Litigation - Bankruptcy (2023-24)

Clerkships
Law Clerk Intern, Hon. Roy G. Harper, U.S. District Court for the Eastern District of Missouri (1985)
Government Service / Previous Employment
Business and Government Affairs Associate, Anheuser-Busch, Inc.
Teacher, Rye City School District, Rye, New York
Teacher, New York City Board of Education, New York, New York
Practice Areas
Education
J.D., Washington University School of Law, 1987, cum laude, W.L. Hadley Griffin Scholar, Managing Editor, Washington University Law Quarterly, Award for Best Student Note
M.B.A., Washington University Olin Business School, 1986, Beta Gamma Sigma, William S. Krebs Accounting Award
B.A., University of Colorado, 1982
Admissions
New York
West Virginia
U.S. Court of Appeals for the Second Circuit
U.S. Court of Appeals for the Sixth Circuit
U.S. Court of Appeals for the Ninth Circuit
U.S. District Court, Eastern District of New York
U.S. District Court, Northern District of New York
U.S. District Court, Southern District of New York
U.S. District Court, Eastern District of Michigan
U.S. District Court, Northern District of West Virginia
U.S. District Court, Southern District of West Virginia
Experience
Case Studies
Representative Matters
Represented the State of West Virginia in all the major coal company bankruptcy cases throughout the country since 2012, including Patriot Coal and Alpha Natural Resources that resulted in nearly $400 million in funding for environmental reclamation in West Virginia

Represented the Liquidating Trustee of the Yellowstone Mountain Club in the District of Montana and throughout the country in obtaining and enforcing $520 million in judgments, including a $386 million fraudulent transfer judgment, against the club's founder and others

Represented the debtors in the Chapter 11 bankruptcy cases of Texaco, MCorp, Best Products, Primary Health Systems, F&N Construction, and Royal Automotive
Represented Riverstone Credit Partners in the Blackjewel Chapter 11 case in the Southern District of West Virginia
Represented first lien lenders and affiliates in acquiring coaling mining assets in both Illinois and Indiana following White Stallion Energy LLC's Chapter 11 bankruptcy proceedings
Represented the banks and bank groups in the Federated Department Stores, NVR/Ryan Homes, and Pandick Press bankruptcy cases
Represent the Creditors Committee in the Timberline Four Seasons Resort Chapter 11 cases in the Eastern District of Pennsylvania
Represented Premier Bank in the Emerald Grande and Corwin Place bankruptcy cases in the Northern District of West Virginia
Represented the West Virginia Department of Environmental Protection in the out-of-court restructurings of Alpha Natural Resources and Contura Energy
Represent the West Virginia State Tax Department in defending against $5 million refund claims arising out of the Patriot Coal bankruptcy cases in the Eastern Districts of Missouri and Virginia
Represented Royal Automotive Company in its successful sale of its dealership on the forty-third day of its Chapter 11 cases
Represented the equity holders in the Revco Chapter 11 case
Represented the Cline Group in its acquisition of assets out of the Enron bankruptcy case in the Southern District of New York
Represented the West Virginia Department of Environmental Protection in the Freedom Industries bankruptcy case in the Southern District of West Virginia
Represented the West Virginia Offices of the Insurance Commissioner in the WP Steel and Patriot Coal bankruptcy cases
Represented the West Virginia State Tax Department in ground-breaking litigation to recover sales taxes from two money center banks
Represented the liquidating trustee of Refco in litigation against a major New York law firm
Defended two major hedge funds in an arbitration with Bank of America arising out of a debt restructuring of a major home builder
Community & Professional
Community and Professional Activities
American Bankruptcy Institute
National Association of Attorneys General
New York State Bar Association