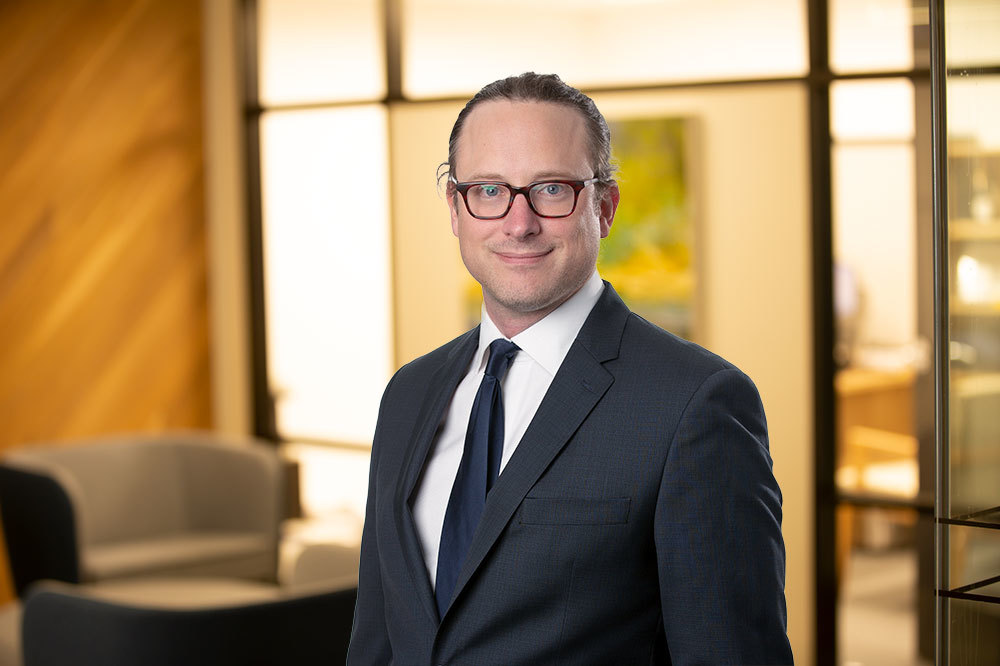 Partner
Jonathan
S.
Deem
F:

202.463.2103; 304.342.1110
"Jonathan is an excellent person to have on your team. His work ethic is unmatched and his knowledge of the issues is always complete. All of this is great and necessary in a good lawyer, but where Jonathan separates himself from many others is in his service to his clients. He makes me feel as if I am his only client. He is immediate in responding to every request I make and always beats the deadlines, with his No. 1 goal always being taking total care of his client. He takes care of almost all of our company's corporate work, is so easy to work with, always LISTENS to my comments and then works with me to figure out what is best for me. Top notch."
Client Review
Overview
Jonathan Deem is Bailey Glasser's Corporate Practice Group Leader where he skillfully manages mergers and acquisitions, commercial real estate, private equity, corporate finance, entrepreneurial, and energy and natural resources transactions. Jonathan is praised for his practical legal advice, efficiency, and dedication to his clients. Among numerous recognitions, Jonathan has been recognized by Chambers USA since 2019, with one client stating that "Jonathan is the best I have ever worked with."
Jonathan has represented a wide variety of clients throughout his career, including government agencies, internet service providers, nonprofits, real estate developers, technology startups, banks, private equity funds, high-net-worth family offices, and natural resource companies. Jonathan is on the cutting edge of deals involving the development of renewable energy projects on former coal mining sites. Another piece of his impactful work is serving as outside general counsel to the West Virginia Investment Management Board, which oversees the investment of West Virginia's pension funds and other long term monies. Before joining Bailey & Glasser, Jonathan was General Counsel to former West Virginia Governor Joe Manchin and was Manchin's Chief of Staff upon his election to the U.S. Senate.
Jonathan lives in Washington, D.C. with his wife and two daughters.
Awards & Accolades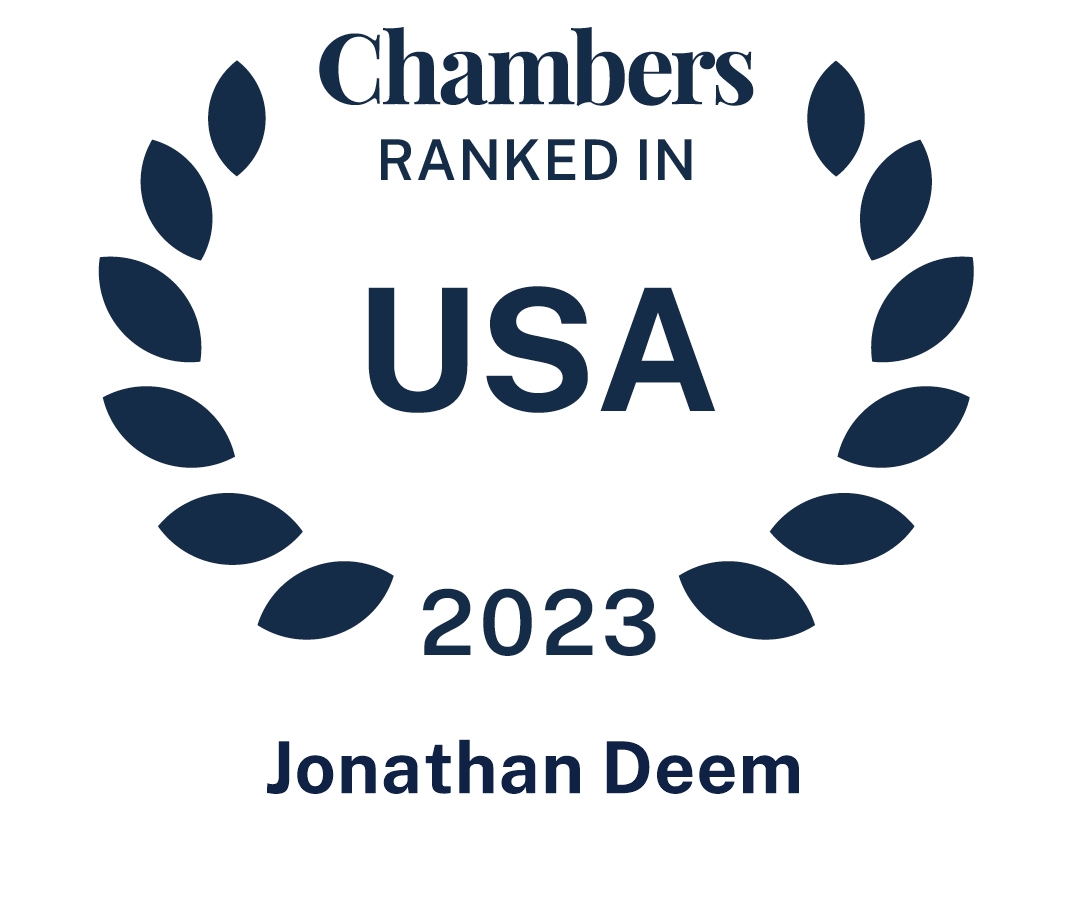 Chambers USA, West Virginia; Corporate/Commercial (2020 - 2023)
Best Lawyers in America, Business Organizations (Including LLCs and Partnerships), Commercial Litigation, Mergers & Acquisitions Law, Washington, D.C. (2021-2024)
Government Service / Previous Employment
Interim Chief of Staff/Senior Advisor, Senator Joe Manchin, III (2010 - 2011)
General Counsel, Office of Governor Joe Manchin, III, West Virginia (2009 - 2010)
Deputy General Counsel, Office of Governor Joe Manchin, III, West Virginia (2007 - 2009)
Practice Areas
Education
J.D., West Virginia University College of Law, 2006, Order of the Coif, Law Review, Judicial Board
B.S., West Virginia University, 2001
Admissions
District of Columbia
West Virginia
Virginia
U.S. District Court, Northern District of West Virginia
U.S. District Court, Southern District of West Virginia
Supreme Court of Appeals of West Virginia
Experience
Representative Matters
Special Advisor to Governor Jim Justice (West Virginia) on CARES Act/COVID-19
Outside General Counsel for Mountaineer Holding, LLC, a medical cannabis startup
Represented the founders of Foresight Energy, LP in an out-of-court restructuring of over $1 billion in debt
Represented first lien lenders and affiliates in acquiring coaling mining assets in both Illinois and Indiana following White Stallion Energy LLC's Chapter 11 bankruptcy proceedings
Counsel to the Cline Group, a group of energy and natural resources companies, founded by legendary businessman Chris Cline
Represented Water Street Investors in a foreclosure and fraudulent transfer action that arose from the financing of a luxury condominium development in Charlottesville, Virginia
Represented Federal City Property Investors in connection with a large multi-family residential real estate development in Ft. Lauderdale, Florida
US counsel to Canadian software company, Resolver, Inc.
Counsel to Fife Street Fund, the first "Qualified Opportunity Zone Fund" formed to invest in real estate development projects in West Virginia
Outside General Counsel for the "Southern-Dickinson" land companies
Outside General Counsel for Langdell Investments, a Silicon Valley private equity investment fund
Counseled clients in M&A transactions in the energy and natural resources, insurance, financial services, health care, communications, real estate, manufacturing, retail and automotive industries
Community & Professional
Community and Professional Activities
DC Chapter of the Alliance of Mergers and Acquisitions Professionals
Leadership Montgomery CORE Class of 2020
IR Global
Volunteer Director, Open Arms Housing
Director, Fusebill, Inc.