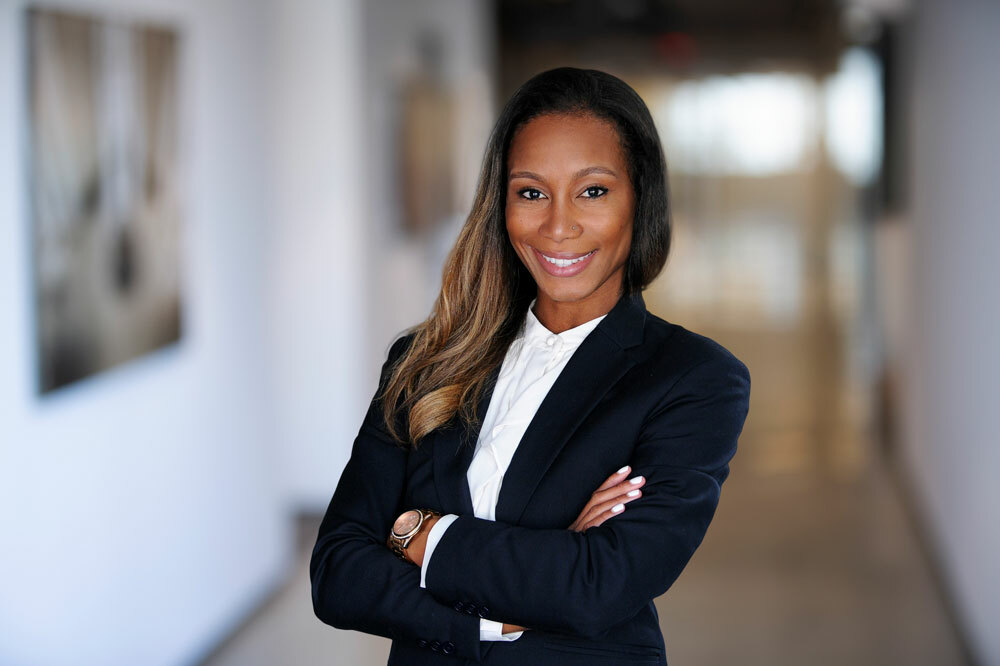 Attorney
Jade
Smith-Williams
Overview
As an attorney with a passion for justice, along with her background as a former professional and Division I basketball player, Jade Smith-Williams brings unique energy and insight into her work for Bailey Glasser's clients.
Jade Smith-Williams handles complex civil litigation matters in the areas of product liability, consumer protection, and civil rights. Jade's dedication to civil justice is rooted in her desire to expand access to legal services for marginalized communities. Her experience includes handling several multi-million-dollar settlements on behalf of plaintiffs injured in auto collisions, drug rehabilitation centers, by harmful and defective products, by dangerous conditions on public and private property, and more. She also represents victims of police brutality and officer misconduct against municipalities and prisons. Jade understands clients often come to her during vulnerable periods of their lives, and her approach ensures they feel heard, educated, and empowered to be a meaningful part of the litigation process.
With the NCAA's rule change that now permits college athletes to commercialize their name, image, and likeness, Jade is thrilled to support student athletes navigate the complexities of NIL compliance while brokering endorsement and sponsorship deals with businesses. Additionally, she is part of the Bailey Glasser Title IX team which is successfully protecting student-athletes' interests across the country.
Jade's practice also includes business and creative advising for local artists and culture creators. BG's Oakland office is situated in the heart of downtown Oakland's arts district – home to many artists and creatives whose work continues to push the boundaries of popular culture nationwide. Most recently, Jade has had the privilege to support a rising music artist and multiple content creators negotiate and execute licensing agreements with global brands (e.g., Pixar, NBA/WNBA, EA Sports, VTech Electronics, Hilton, Benefit Cosmetics, etc.). She is passionate about collaborating with artists to develop and cultivate strategic partnerships with brands that align with the artists' ethos and vision.
While a law student, Jade represented low-wage earners with the California Department of Justice's Civil Rights Enforcement Division, which was then headed by Vice President (then former California Attorney General) Kamala Harris, and she also interned at the San Francisco Public Defender's Office.
In her spare time, Jade plays pick-up basketball at her local rec center and watches any given sporting event.
Practice Areas
Education
J.D., University of California, Hastings, School of Law, 2017
B.A., Criminology, University of California, Irvine, 2011
Admissions
California
U.S. District Court, Northern District of California
U.S. District Court, Central District of California
U.S. District Court, Eastern District of California
Community & Professional
Community and Professional Activities
San Francisco Trial Lawyers Association
Charles Houston Bar Association
Black Women's Lawyers Association of Northern California