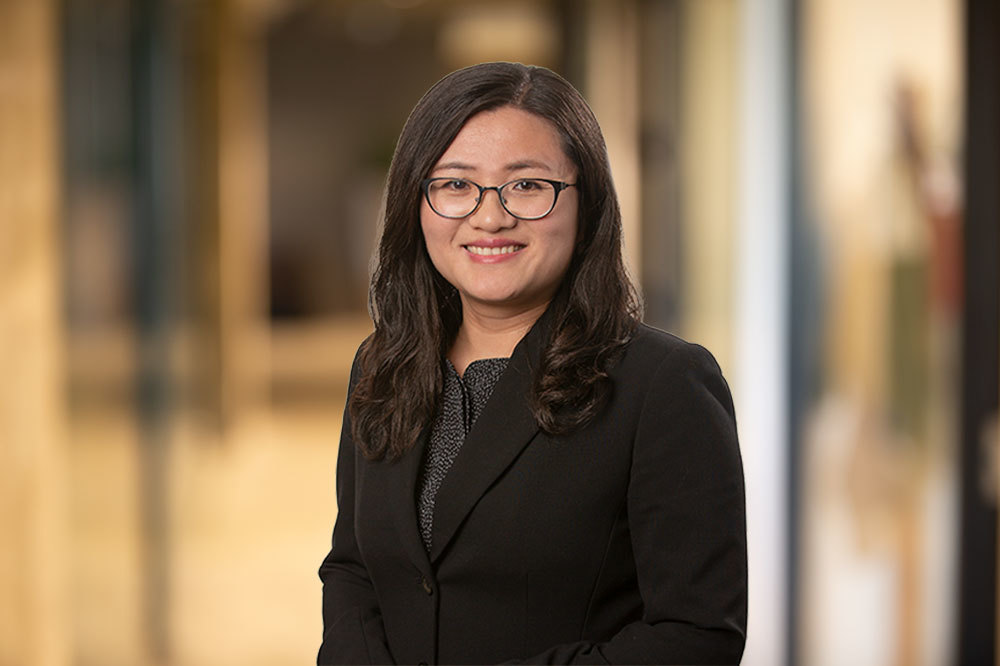 Attorney
Fangyu
(Fiona)
Ye
Overview
Fangyu (Fiona) Ye practices in all aspects of corporate and securities law. She has extensive experience representing domestic and international companies in securities, mergers and acquisitions, equity and debt financings, and general corporate matters.
Before joining Bailey Glasser, Fangyu worked as a corporate and securities attorney in EB-5 immigrant investor program. She represented EB-5 regional centers in private placements and preparation of templates for EB-5 related applications with USCIS.
When practicing law in China, Fangyu's work primarily involved cross-border transactions in the areas of mergers and acquisitions, private financing, and public offerings.
Fangyu is fluent in English and Mandarin Chinese.
Practice Areas
Education
LL.M., Georgetown University Law Center, 2014
Master of Law, Peking University Law School, 2006
Bachelor of Law, Peking University Law School, 2003
Admissions
District of Columbia
New York
Experience
Case Studies
Representative Matters
Negotiated and drafted a joint venture related to greenfield development of a new bricks-and-mortar casino in Bristol, Virginia, in partnership with Hard Rock Hotel & Casino and pursuant to the state's new gaming statute
Led a groundbreaking legal effort to successfully foreclose on an abandoned coal mine due to environmental obligations and redevelop the land for large-scale commercial agriculture purposes
Represented first lien lenders and affiliates in acquiring coaling mining assets in both Illinois and Indiana following White Stallion Energy LLC's Chapter 11 bankruptcy proceedings
Represented communications provider in securing a combination of federal and state financing and grants, as well as private funding, to develop large-scale fiber optics networks in West Virginia, which will dramatically increase the availably of high-speed internet across the state
Negotiated a forbearance agreement between the client and a West Virginia coal producer to restructure debt the producer owes to the client and on which it had defaulted
Documented investment of preferred membership interests in medical marijuana startup company in Boston, MA
Documented a $10.8 million credit facility designed to provide construction and operating funds to a communication provider to expand fiber optic network
Documented the sale of majority ownership of a closely held family company as part of a complex estate plan