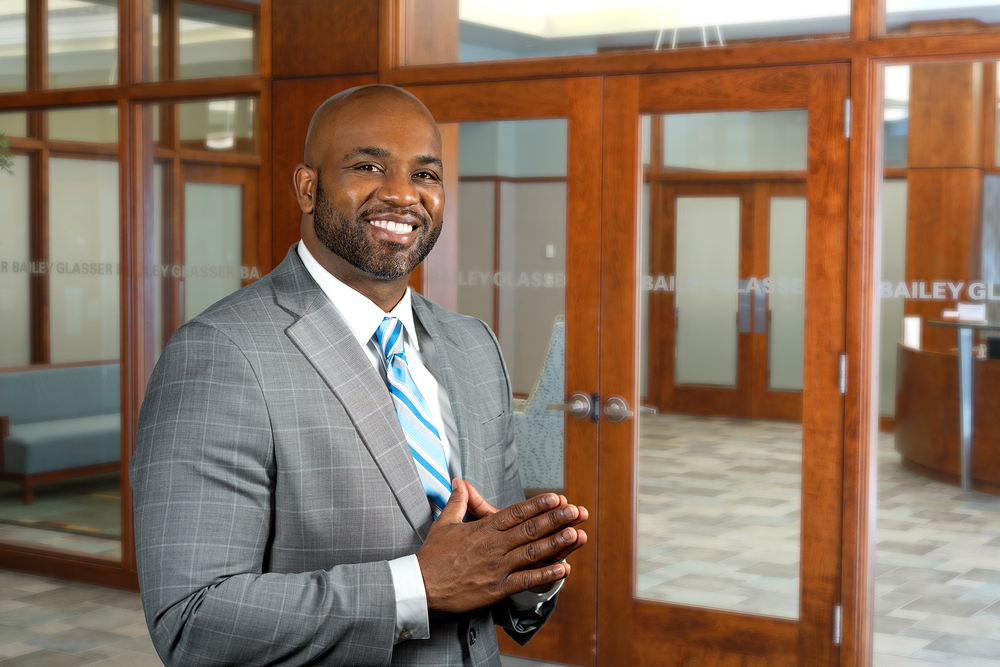 Investigator
Hollis
T.
Lewis Jr.
Overview
Hollis Tarry Lewis II was born in Charleston, WV to Juana Turner and Hollis Lewis Sr. He was raised primarily on Charleston's Westside along with his older sister Markita and younger brother Aaron. During his youth Hollis excelled in sports, particularly football. After a standout career at George Washington High School, Hollis received a football scholarship to West Virginia State University to continue his athletic and academic career. At "State" Hollis majored in criminal justice. In addition to playing football, Hollis participated in a variety of activities including being honored as Mr. West Virginia State University in 2003.
After graduating from college with a bachelor's degree in criminal justice, he entered a career in sales. Unsatisfied with the industry and wanting to pursue his passion for law, he entered law school at Southern University Law Center in Baton Rouge, LA in 2008. It was during law school that Hollis met his future wife Dr. Elisha (Watkins) Lewis. Upon graduating law school, Hollis was offered a position with the Kanawha County Prosecutor's Office. Subsequently, Hollis worked for the City of Charleston and then the United States District Court of Southern WV. During his time at the District Court, Hollis worked as a clerk under The Honorable Judge Joseph Goodwin. Following his term with the federal judiciary, Hollis was appointed by Chief Circuit Judge of Kanawha County, Joanna Tabit, to become a Magistrate Judge in Kanawha County.
With his appointment, Hollis became the first African American male and second African American ever in the history of Kanawha County to hold the position, following Nancy Stark. Hollis is married to his beautiful wife Dr. Elisha Lewis, and they have four daughters.
Government Service / Previous Employment
West Virginia Parole Board
Adjunct Professor at West Virginia State University
Kanawha County Magistrate Judge
Generalist Clerk, US District Court Southern District of West Virginia
Practice Areas
Education
J. D., Southern University Law Center, 2012
B.S., Criminal Justice, West Virginia State University, 2005
Community & Professional
Community and Professional Activities
Public Health Emergency Advisory Group for the City of Charleston
Volunteer Football coach at West Virginia State University
Volunteer Football coach at South Charleston High School