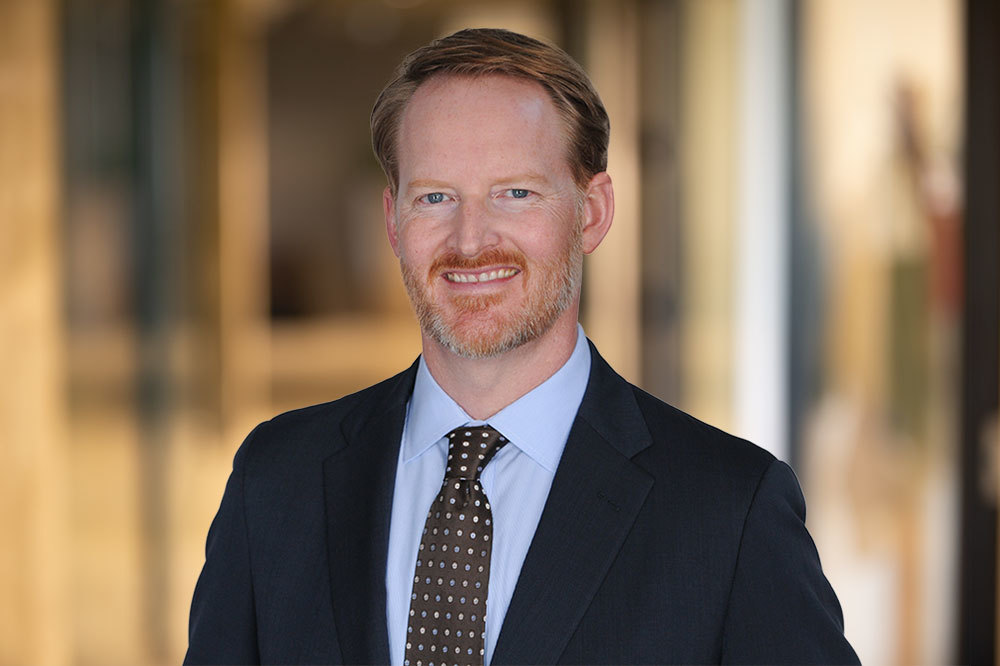 Overview
Todd Walburg is an experienced trial lawyer who has represented plaintiffs in product liability, personal injury, employment, sexual abuse, class action, mass tort, and whistleblower cases throughout the United States for over two decades. He devotes much of his practice to representing individuals who have been seriously injured, or who have lost a loved one, as a result of corporate misconduct or individual negligence. Todd was drawn to this type of work at age 18 when he worked part time for a personal injury trial attorney, and he has continued working in the same field ever since – driven by his compassion for people who have suffered a loss. Todd has found that partnering with clients seeking justice is the most rewarding aspect of his job.
Todd represents clients in a wide variety of product liability cases (everything from unsafe vehicles to exploding e-cigarettes and stoves), as well as in many other types of negligence, fraud, personal injury, and wrongful death cases. He currently serves as the Chair of the Consumer Products Committee of a respected national organization. Todd has significant experience handling highly technical automotive defect cases, including the following: sudden unintended acceleration; transmission, power steering, and engine defects; airbag, seat, and seat belt failures; fuel system fires; vehicle rollovers; software and hardware defects; carbon monoxide poisoning; and vehicle crashworthiness.
Todd also handles cases involving sexual abuse, molestation, wrongful termination, employment discrimination and retaliation. As a young lawyer, he took on the LAPD and other police departments, and the Boy Scouts, when officers molested children and young women in an Explorer Scouts program.
Todd is often motivated by the unfairness of powerful corporations and insurance companies that take advantage of regular people. For example, he took on one of the worst offenders – Big Tobacco – in long and protracted litigation that included five jury trials in conservative Florida federal courts.
Due to his deep understanding and successful track record handling automotive defect cases, Todd was appointed to the Plaintiffs Steering Committee of the Toyota Unintended Acceleration JCCP in Los Angeles Superior Court by the Honorable Lee Smalley Edmon, served on the Common Benefit Fee Committee of the Toyota Unintended Acceleration MDL, and assisted co-lead counsel in the day-to-day litigation, depositions, expert work up, trial preparation, Daubert hearings, and settlement of the Toyota MDL and JCCP.
Todd is also an active member of the San Francisco Bay Area legal community. He has served on the San Francisco Trial Lawyers Association Board of Directors since 2013 and has been a member of the Alameda-Contra Costa Trial Lawyers Association Board of Governors since 2003. In 1997, he started the Association of Trial Lawyers of America (ATLA, now AAJ) chapter at the University of San Francisco School of Law, and in 1998 he won the national Leesfield/Association of Trial Lawyers of America National Scholarship. He has also volunteered for the Bar Association of San Francisco's Pro Bono Eviction Defense Project.
Awards & Accolades
Best Lawyers in America, 2024 Lawyers of the Year (Oakland, CA)
Best Lawyers in America, Consumer Protection, Personal Injury Litigation - Plaintiffs, and Product Liability Litigation - Plaintiffs, Oakland, CA (2016 - 2024)
Finalist, San Francisco Trial Lawyer's Association Trial Lawyer of the Year Award (2021)
Best Lawyers in America, Lawyer of the Year, Product Liability Litigation-Plaintiffs in Oakland, California (2020)
Lawyer of the Year: Northern California, Showmark Media (2020)
Products Liability Trial Lawyers Association-Top 25, California, National Trial Lawyers (2019)
Super Lawyers, Product Liability, Northern California (2014-2023)
Best Attorney, Lifetime Charter Member, Best Attorneys of America (2016)
Nation's Top One Percent, National Association of Distinguished Counsel (2015)
Rising Star, Northern California, Super Lawyers (2010-2013)
Winner of the Leesfield/Association of Trial Lawyers of America Scholarship (1998)
Practice Areas
Education
J.D., University of San Francisco School of Law, 1999
B.A., University of California, Los Angeles, California, 1995
Admissions
California
U.S. Court of Appeals for the Ninth Circuit
U.S. District Court, Northern District of California
U.S. District Court, Eastern District of California
U.S. District Court, Central District of California
U.S. District Court, Southern District of California
Experience
Representative Matters
Represented plaintiffs in nationwide personal injury cases and class actions against Toyota and Lexus regarding sudden unintended acceleration
Represented consumers against Volkswagen who were defrauded by the company over deceptive diesel emissions
Represented plaintiffs in catastrophic personal injury and wrongful death cases arising from Takata exploding airbags
Represented plaintiffs in personal injury and class action cases regarding General Motors faulty ignition systems
Represented plaintiffs in litigation case against Yamaha arising from Rhino ATV rollovers
Represented plaintiffs in litigation against Big Tobacco
Played an important role in the University of Phoenix whistleblower case, which was resolved for $78.5 million
Represented plaintiffs who were injured or lost family members in truck wrecks and automobile crashes
Represented hundreds of victims of personal injury and wrongful death in individual cases throughout the country
Represented plaintiffs in several cases regarding defective medical devices and pharmaceutical drugs against major pharmaceutical and device companies
News & Insights
News & Insights
Selected Publications
"The E-Cigarette Disaster," Attorneys Information Exchange Group (AIEG) Voice Magazine
"Powerful Mediation Briefs" in The Verdict, ACCTLA, 2006
Selected Speaking Engagements
"Lessons Learned in Trial Against the Component Supplier," Attorneys Information Exchange Group (AIEG) Seminar, Sun Valley, September 2019
"Mediation of Product Liability and Medical Negligence Cases," American Association for Justice (AAJ) Annual Convention, Boston, July 2017
"Coordinating Damages and Liability Discovery in Multiple Domestic and Foreign Jurisdictions with Accompanying Legal Theories," American Association for Justice (AAJ) Annual Convention, Boston, July 2017
"Building the Product Liability Case," Attorneys Information Exchange Group (AIEG) Seminar, Santa Fe, October 2016
"The Silent Carbon Monoxide Killer: Keyless Fobs," Attorneys Information Exchange Group (AIEG) Seminar, Santa Fe, October 2016
"E-Cigarette Litigation: A New Frontier," American Association for Justice (AAJ) Annual Convention, Los Angeles, July 2016
"Recreational Recoveries-Defective Products," American Association for Justice (AAJ) Annual Convention, Los Angeles, July 2016
"Comparing and Contrasting the GM Litigation and the Toyota Litigation," American Association for Justice (AAJ) Seminar, Chicago, May 2014
"Cutting Edge Damages" with the National Jury Project, Consumer Attorneys of California and San Francisco Trial Lawyers Association, San Francisco, 2013
"Toyota Unintended Acceleration Litigation," Consumer Attorneys of California Annual Convention, San Francisco, 2011
"Product Liability Strategies Before Trial," San Francisco Trial Lawyers Association Seminar, San Francisco, 2008
Community & Professional
Community and Professional Activities
Board of Governors, Alameda-Contra Costa Trial Lawyers Association
Board of Directors and Committee Member, Attorneys Information Exchange Group
Co-Chair, American Association for Justice E-Cigarette Group
Board of Directors, San Francisco Trial Lawyers Association
Bar Association of San Francisco's Pro Bono Volunteer Legal Services Program