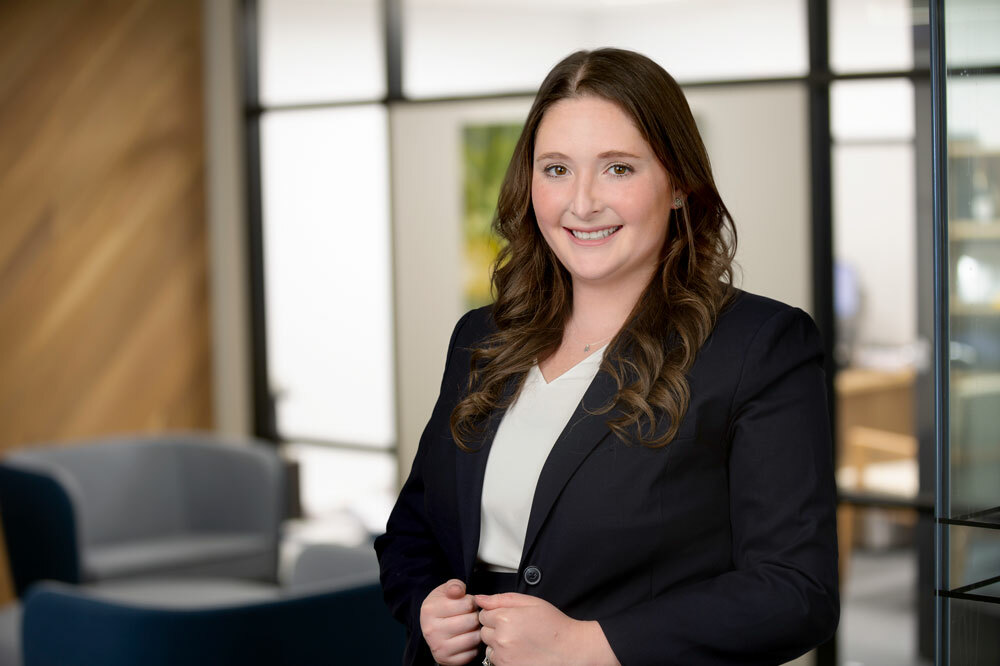 Overview
Jaclyn Clark has extensive experience representing and advising both employees and employers on a wide variety of labor and employment law matters, including, but not limited to, issues relating to compliance with the Fair Labor Standards Act, the Americans with Disabilities Act, the Age Discrimination in Employment Act, Title VII of the Civil Rights Act of 1964, the Fair Credit Reporting Act, the Florida and Federal Whistle-blower Acts, the Worker Adjustment and Retraining Notification Act, the Family and Medical Leave Act, the Uniformed Services Employment and Reemployment Rights Act, and the National Labor Relations Act.
Jaclyn's broad range of experience in employment law allows her to advise the firm's clients while maintaining a balanced perspective on the objectives and concerns of both sides in employment related disputes. This unique perspective is an especially invaluable resource in the litigation context as it enables her to be able to anticipate the litigation strategies employed by both plaintiffs and defendants alike.
On the defense side, Jaclyn has represented employers across the country varying in size from small family-owned businesses to several Fortune 100 companies. Jaclyn takes a pro-active approach to advising her employer clients through the implementation of effective workplace policies, handbooks, training, and day-to-day advice and counseling on human resources issues as they occur in real time in order to help prevent workplace incidents that lead to litigation from occurring in the first instance. When litigation is necessary, however, Jaclyn aggressively defends employer clients against lawsuits and claims (including class and collective actions) brought by current, former, and prospective employees in arbitration and both state and federal courts. Jaclyn also has a great deal of experience defending employers against Charges of Discrimination and claims submitted by employees to government agencies such as the Equal Employment Opportunity Commission and the Department of Labor. She also has extensive experience in negotiating and drafting complex employment and severance agreements.
Jaclyn is also well versed on the various legal requirements and issues that employers may face during the COVID-19 pandemic, and stays up-to-date on the latest guidance and recommendations in order to best advise the firm's clients as to their obligations in this rapidly-changing pandemic landscape.
Prior to joining Bailey & Glasser, Jaclyn worked for a large Florida-based law firm where she served as outside litigation counsel for several high-profile corporate clients, including one of the largest employers within the state of Florida.
Awards & Accolades
Best Lawyers: Ones to Watch (2023): Labor and Employment Law - Management
Best Lawyers: Ones to Watch (2022), Labor and Employment Law - Management
Best Lawyers: Ones to Watch (2021), Labor and Employment Law - Management
Best Lawyers, Spring 2021, Women in the Law
Practice Areas
Education
J.D., University of Florida Levin College of Law, 2015
B.A., University of Central Florida, 2012
Admissions
Florida
U.S. District Court, Northern District of Florida
U.S. District Court, Southern District of Florida
U.S. District Court, Middle District of Florida
U.S. Court of Appeals for the Eleventh Circuit
Experience
Representative Matters
Obtained entry of summary judgment in favor of Walt Disney Parks and Resorts U.S., Inc. in ADEA age discrimination and failure-to-hire action brought by unsuccessful job applicant in the U.S. District Court for the Southern District of Florida. (Mirand v. Walt Disney Parks and Resorts U.S., Inc.)
Defended large national restaurant chain in federal FLSA and Florida Minimum Wage Act tip pool class action brought by a proposed class of servers and bartenders, successfully defeated the named plaintiff's motion for class and collective action certification and obtained dismissal of all other proposed class members as a result. (Balassiano v. Fogo de Chao Churrascaria LLC)
Obtained $7.9M settlement in favor of large pharmaceutical company in contentious federal litigation brought against competitor company alleging misappropriation and theft of trade secrets through their poaching of a former employee. (Nephron Pharmaceuticals Corp. v. Hulsey et al.)
Represented Walt Disney Parks and Resorts U.S., Inc. as outside employment litigation counsel in defense of several claims brought by its current and former employees alleging employment discrimination and other employment related disputes in both state and federal courts.
Represented publicly traded cloud-based communications software company in defense against alleged breach of contract claims brought by former employee.
Represented a multinational aerospace and defense technology company in defense against claims of alleged unpaid overtime wages.
Defended employer against two FLSA collective actions brought by proposed classes of insurance adjuster employees alleging independent contractor misclassification and unpaid overtime claims.
Represented one of Florida's leading electrical contracting companies in defense against claims of alleged age and disability discrimination brought by former employee.
Represented large national hotel chain in its defense against several Charges of Discrimination brought by former employees with the EEOC.