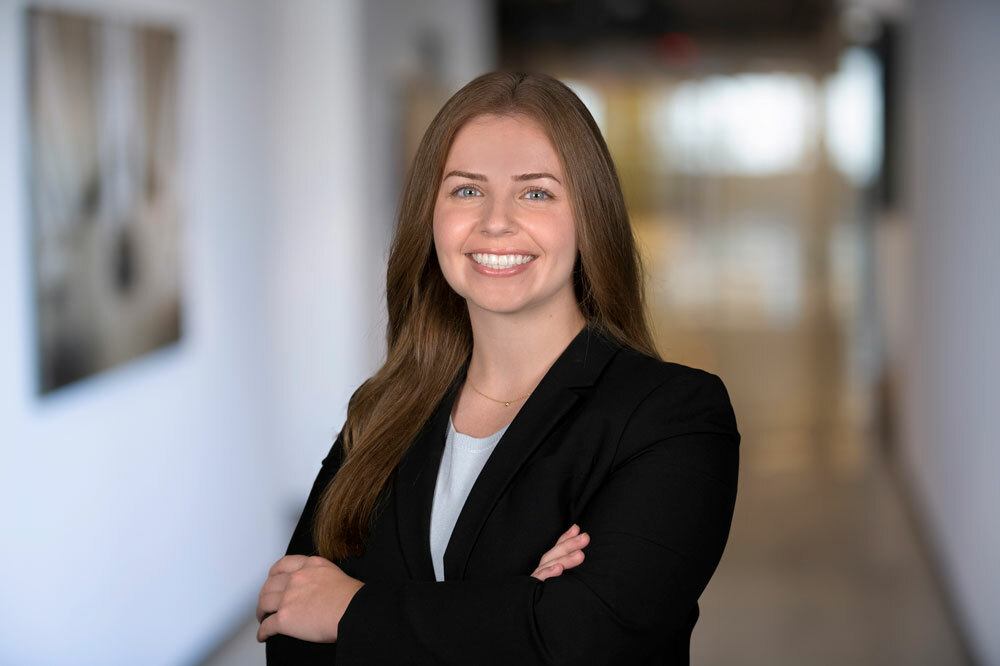 Attorney
Isabella
Anderson
Overview
Isabella Anderson is an attorney in Bailey Glasser's consumer litigation group and is located in our Charleston, West Virginia office. In this role, Isabella handles individual and class actions involving consumer finance, TCPA violations, defective products, and a host of other consumer and employment matters.
She is passionate about human rights, data privacy, and transitional justice. Her work as a Public Policy Fellow in Washington, D.C. allowed her to pursue her interest in people-focused lawmaking, as she assisted clients advocating for change in healthcare and higher education policy. With the Montreal Institute for Genocide and Human Rights, Isabella devoted her time to international humanitarian and human rights law advocacy and helped organize Canada's first mass atrocity prevention training program.
Serving in the United States Supreme Court Clinic as a student clinician, Isabella represented clients on appeals before the Supreme Court, as well as the U.S. Courts of Appeals for the Fourth and Sixth Circuits.
A native Californian who holds dual citizenship with Canada, Isabella is a graduate of the West Virginia University College of Law and earned Order of Barristers distinction for excellence in oral advocacy and brief writing.
In law school, she served as executive editor of the West Virginia Law Review, captain of the Jessup International Moot Court team, and president of the International Law Students Association. She holds a B.A. degree in political science from McGill University.
Practice Areas
Education
J.D., West Virginia University College of Law, 2021. Order of Barristers, Executive Editor, West Virginia Law Review, Captain, Jessup International Moot Court Team
B.A., McGill University, 2018