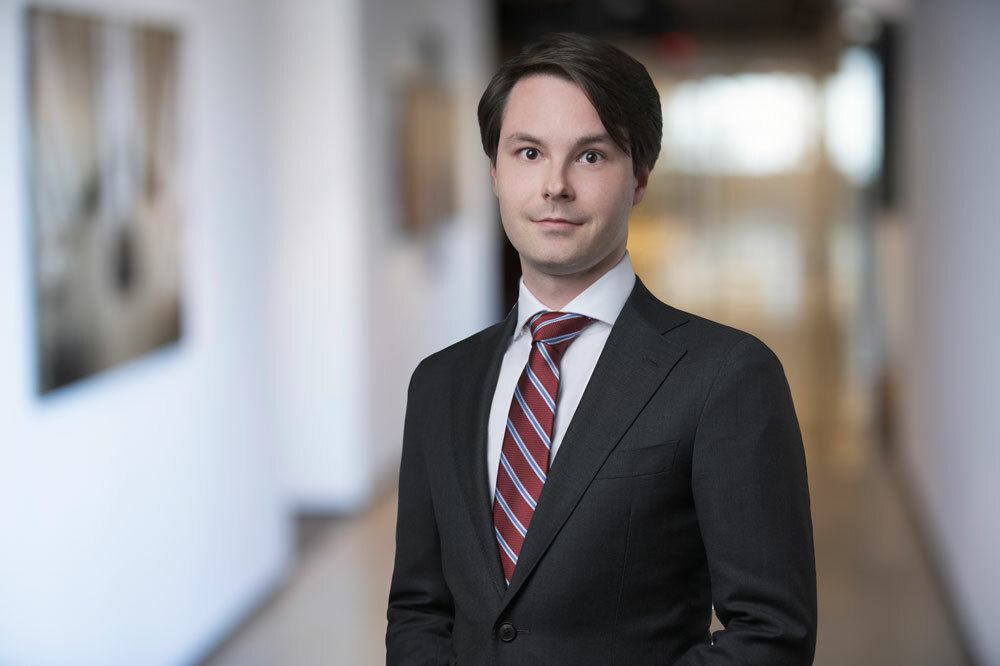 Attorney
Ashton
Jones-Doherty
Overview
Ashton Jones-Doherty is an attorney based in Bailey Glasser's Washington, D.C. office, where he is a member of the firm's Commercial and Litigation Practice Group and represents clients in complex litigation matters.
Before joining Bailey Glasser, Ashton was a law clerk with the Department of Justice's Office of Legal Policy where he assisted in that Office's responsibility in recommending candidates for federal judgeships. He also was a judicial intern at the U.S. District Court for the District of Columbia working in Judge Timothy J. Kelly's chambers. Ashton also previously was a law clerk/intern with the Department of Justice Environment and Natural Resources Division and with the nonprofit International Rights Advocates, Inc.
In his different roles, Ashton assisted in drafting appellate briefs submitted to the Supreme Court of the United States, the District of Columbia Circuit, as well as trial briefs to the District of Columbia Superior Court in the areas of environmental law, international law, Freedom of Information Act requests, and human rights, including involving the Alien Tort Statute (ATS).
Now with Bailey Glasser, Ashton brings his experience into providing practical advice and strategy for his clients and in writing comprehensive and precise legal briefs.
Ashton is a graduate of both Georgetown University Law Center and the University of Georgia. During law school, he was an Editorial Contributor to Georgetown Law Journal's Annual Review of Criminal Procedure, a constitutional law tutor, Outlaw's treasurer, and the Student Bar Association's Representative to the Georgetown University's Committee on Investments and Social Responsibility (CISR). CISR aids Georgetown University in making socially responsible investments pursuant to United States and foreign securities laws. Ashton also participated in Georgetown's Environmental Law and Justice Clinic.
Ashton practices in the Bailey Glasser's Washington, D.C. office. He has a forthcoming publication on Burwell v. Hobby Lobby in the Arizona State Law Journal which will highlight the ruling's implications for both corporate sovereignty and employee rights.
Practice Areas
Education
J.D., Georgetown University Law Center, 2022, Pro Bono Pledge Honoree, Editorial Contributor, Georgetown Law Journal's Annual Review of Criminal Procedure
B.A., Political Science, University of Georgia, 2019, magna cum laude, Phi Beta Kappa, Omicron Delta Kappa, Managing Editor, Georgia Political Review
Study Abroad, University of Oxford, Keble College, 2018.